President Joe Biden was greeted by a chorus of boos from Republicans when he made an appearance at the annual Congressional Baseball Game in Washington D.C. last night. The American leader received the mixed reception when he arrived at Nationals Park in the top of the second inning, in an attempts to garner support for a pair of multi-trillion-dollar infrastructure bills that face an uncertain future on Capitol Hill.
Biden postponed a trip he had planned to Chicago yesterday to instead continue campaigning for the passing of the bills in the House. While the last minute change in the president's schedule garnered cheers by the Democratic side of the stadium, they were soon drowned out by boos from Republicans sitting in the first-base stands. Some of his opponents even shouted, "Joe sucks," while others displayed banners urging the passage of the larger spending bill.
Despite the mixed initial reception, Biden still acknowledged the crowd and greeted the players. He eventually made his way into the third-base dugout, where he spoke with members of the Democratic team.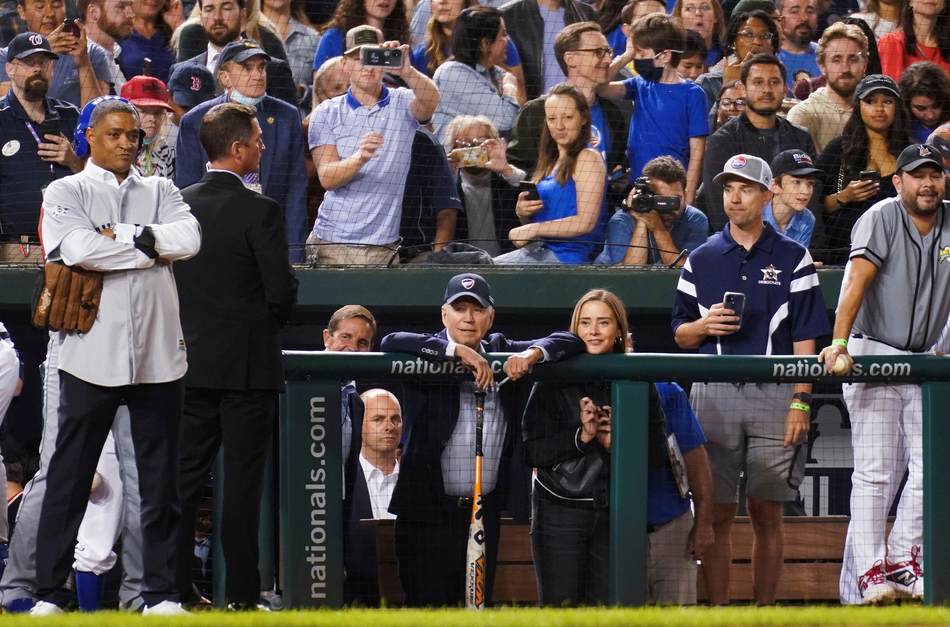 After the president initially spoke with the members of the Democratic baseball team, he chatted with House Speaker Nancy Pelosi (D-Calif.) in the top of the third inning. Before the bottom of the third, Biden finished his conversation with his fellow politicians and crossed the field to greet Republican lawmakers in the first-base dugout. After speaking with members from both political parties, he left the park about an hour after he arrived.