An initial investigation into Bob Saget's unexpected death has revealed that he died of either an apparent heart attack or stroke in his sleep. The news comes after the 'Full House' star's body was discovered Sunday at approximately 4pm EST, tucked in bed in his room at the Ritz-Carlton Hotel in Orlando. There's also evidence that he died without any suffering.
Saget, who was also known for his voice-over narration work on 'How I Met Your Mother,' called his wife, Kelly Rizzo, before he went to bed on Saturday night. She became increasingly concerned about him the following day when she was unable to reach him. As a result, she called the hotel and asked the security team for a wellness check on her husband.
Per Rizzo's request, one of the hotel's security officers, Jody Lee Harrison, went to check on Saget in his room. Harrison received no response after knocking on the door several times. So he entered the room to check on the actor and saw that all the lights were off. He proceeded to the bedroom and saw Saget was in his bed, but he was unresponsive.
Harrison also noted that the entertainer was cold to the touch. The officer also checked for breathing and a pulse but none were detected, so he had his dispatch call 911. Saget was later declared deceased at 4.18pm, 11 minutes after the 911 call.
Besides calling Rizzo before going to bed on Saturday night, the actor also tweeted about how happy he was to be performing on stage again as a stand-up comedian. He performed at the Ponte Vedra Concert Hall in Jacksonville earlier that night.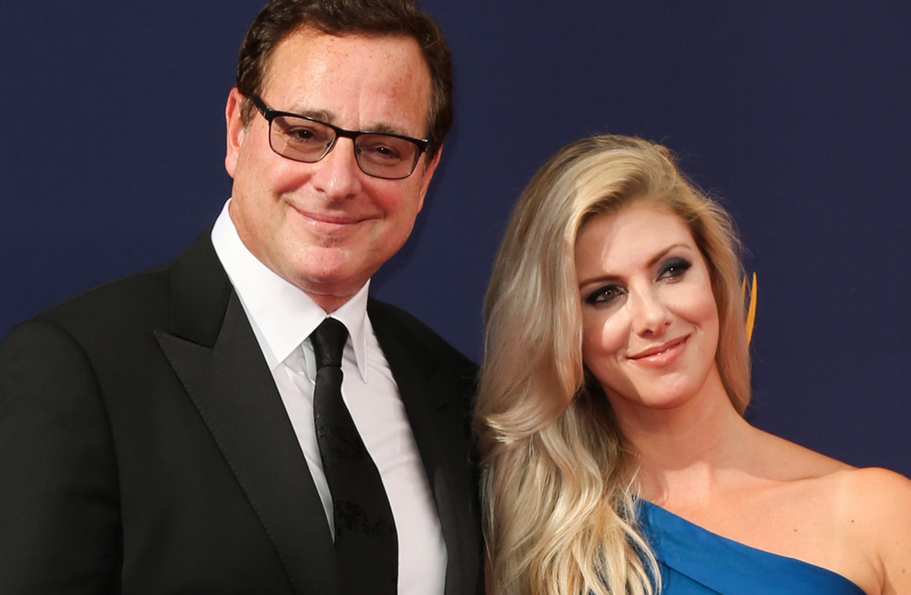 While it's currently believed that he died from a heart attack or stroke, Saget's official cause of death won't be officially known for 10 to 12 weeks. The news of the apparent heart attack or stroke comes just days after the 'Fuller House' star revealed that he had recently battled the Omicron variant of COVID-19. So officials are also checking if the virus paid a part in his death.
Authorities also believe Saget may have suffered from a heart attack or stroke because they found no evidence of foul play or drug use. Also, when his body was found, his left arm was across his chest while his right arm was resting on the bed. However, they have not yet carried out a toxicology report, the Orange County Medical Examiner's office has revealed.
Rizzo publicly spoke about her husband's death yesterday, noting that "Bob was my absolute everything. I am so completely shattered and in disbelief. I am so deeply touched by the outpouring of love and tribute from our friends, family, his fans and his peers."