Dancer Musa Motha has long inspired his audiences with his ability to rise out of the underdeveloped area of Sebokeng, South Africa he grew up in to achieve his professional dream of entertaining people. He's particularly motivational because he began dancing after he tragically lost his left leg to bone cancer.
While the surroundings that his childhood town weren't idyllic, Motha found refugee in a make-shift soccer field that was directly across the street from his house. The field brings back both good and bad memories for him, as soccer was his favorite sport as a child.
Motha fondly remembers the times he played soccer on the field for the local youth team. But one game that he played when he was 10-years-old changed his life forever.
"We were playing (a) tournament and I got injured on my left knee – someone kicked me, and I fell. Ever since that day, I was in pain," Motha said.
After that fateful game, the future dancer endured many sleepless nights in agonizing pain. His mother eventually took him to the local hospital, and he later went to many more. "The doctors assessed my leg and they couldn't find anything. There were no fractures in it," he said. "They were frustrated; [they'd ask,] 'what is this,' you know, 'what's happening?'"
Eventually a bone marrow biopsy revealed Motha had osteosarcoma, a type of bone cancer, in his left leg. While his soccer injury was not the cause, it did draw attention to the already-present cancer.
The dancer revealed that the first round of chemotherapy treatment he endured didn't work. As a result, his doctor informed his parents that his care team would need to amputate his leg. He and his parents didn't take the news well, and decided not to proceed with the amputation.
But as time went by, Motha's health got worse. "I could not even stand up," he recalled. "So, it was a matter of it's either amputation or I die."
So the dancer and his parents decided that he would have the amputation. Since then, he choose to live life more positively.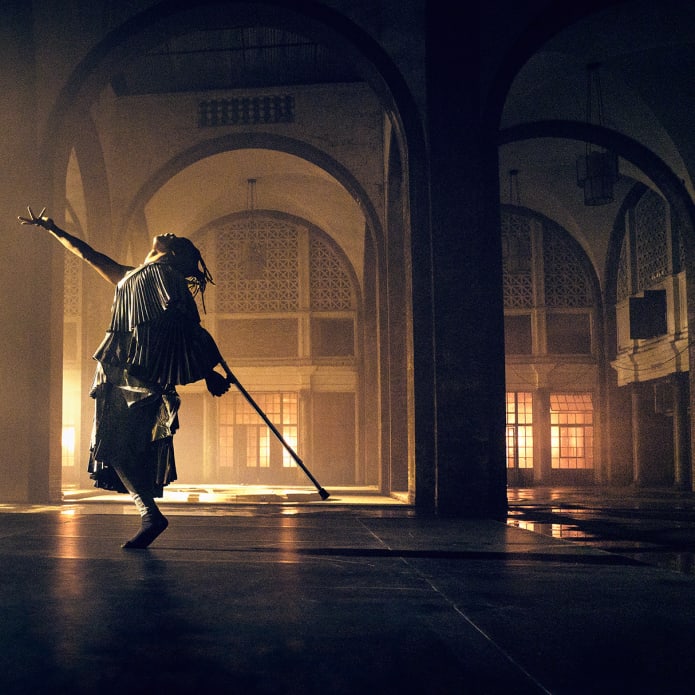 Motha, who's now 26, decided to try dancing while he was at a neighborhood party. While he was there, one of his friends taught him some modified moves.
The next day, Motha joined a street dance team. They competed with other teams in an open-air stage in the town center every Sunday.
While competing with the team, Motha began appearing in South African television ads and shows. He went on to appear in Drake's 'One Dance' music video, and now dances on stages around the world.
After achieving his initial success, Motha was encouraged to expand his talents to contemporary dance. So in 2018, he auditioned for the Vuyani Dance Theatre, which was launched by renowned choreographer Gregory Maqoma.
The audition was the first time Motha says he really had to reach outside his comfort zone and create a new mindset around dancing with a disability.
"Gregory was like 'feet first parallel,' and I'm like 'I'm not gonna move my leg because I only have one,'" the dancer revealed. "That's when I was like okay let's work on how (I'm going) to do it."
Motha added that his mother was vital in helping him figure out how he would dance after his amputation. "The part I took from her is that we don't give up in this house."
But without having an example he could turn to, Motha initially struggled to figure out how to dance in contemporary pieces with two crutches. He worked hard to adapt and adjust to his new circumstances.
"I finally found the technique of (dropping) one crutch and then using (the other) one as a leg and an arm at the same time," the revealed.
Motha also said he wants to instill the same positivity he has in people with disabilities as they strive to achieve their dreams. He hopes that other people with disabilities recognize and respect who they are as individuals.
The dancer also reminds others with disabilities that they, too, can do anything. "There's a whole lot of things that you can overcome that actually define how strong you are," he shared.
"The more we can see the disabled person in multiple aspects of life, be it as helicopter pilots, engineers, chefs, choreographers and professors … the greater hope we can hold onto for a society where no one is on the margins," Motha added.