Dave Chappelle continued defending his controversial stance on the transgender community during his recent assembly with students at his alma mater, the Duke Ellington School of the Arts in Washington, D.C. In his first Q&A with audiences since his debated stand-up comedy special, The Closer, debuted on Netflix on October 5, the high school students in the audience told him exactly how they feel about his opinion on gender identity.
During the assembly, which was held shortly before Thanksgiving, after having been previously been postponed, the comedian encouraged students who were angry with him to express their grievances. The auditorium of approximately 580 teens half cheered and half booed for him, and the discussion quickly became contentious.
One student stepped up to the microphone and called Chappelle a "bigot," before adding: "I'm 16 and I think you're childish, you handled it like a child." The performer responded, "My friend, with all due respect, I don't believe you could make one of the decisions I have to make on a given day."
In response to another question, Chappelle said: "I'm better than every instrumentalist, artist, no matter what art you do in this school, right now, I'm better than all of you. I'm sure that will change. I'm sure you'll be household names soon."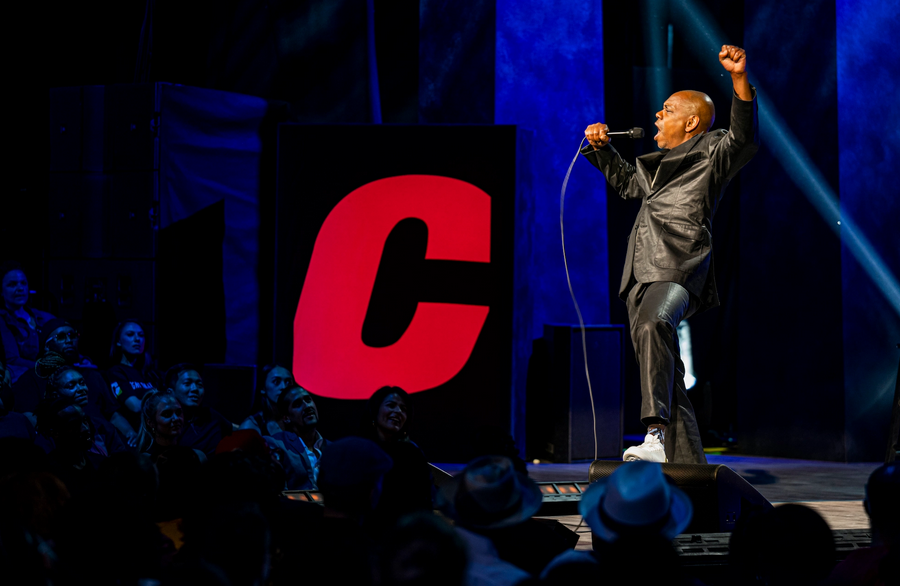 The students further expressed their displeasure with the comedian following that comment during the Q&A. After the assembly, some teens also said they felt intimidated and there was a power imbalance he was aware of and exploiting.
In response to the heated Q&A, Chappelle's rep told Politico: "He said these kids deserve an F for forgiveness." She added, "Give them some space to grow. They are going to say things that are immature."The performer seemed to further alienate the students at his alma mater after the assembly when he posted a challenge on Instagram. He asked people who both do and don't support the idea that a theater at the Duke Ellington School of the Arts should be named after him to donate money to their side. Whichever group donates the most will get their wish.