Several audio clips featuring first responders calling for the performances at Travis Scott's once-celebrated music festival, Astroworld, to be stopped have been released online. During the clips, police officers and medical personnel are heard frantically addressing the issues of crowd crushing, fans passing out and structural issues during the Houston-based event last Friday night, November 5.On the calls, the first responders are heard desperately trying to get attendees help. The police officers were even asking for the show to end early in order to help those who needed serious medical attention.

During Scott's performance, some fans approached medical personnel with complaints that they were having trouble breathing, according to the clips. Emergency workers can also be heard during another radio transmission stating that "… a lot of people trampled and passed out at the front of the stage."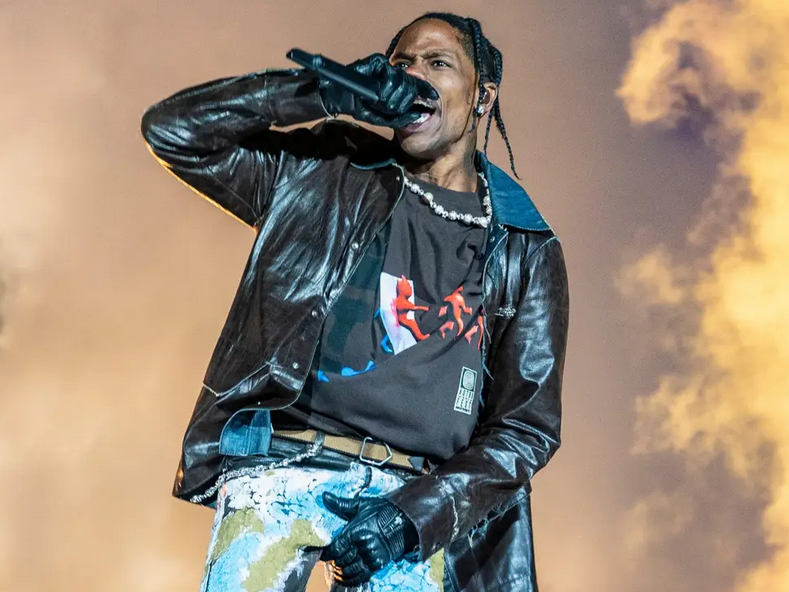 The audio clips don't specify when the trouble in the crowd began, but the turmoil rapidly progressed. Authorities quickly became aware that they had to step in and stop the festival because there were attendees who were being trampled.
Communication seemingly broke down between the emergency responders and event organizers while Houston PD officers took cellphone video and photos of Scott during his collaboration with Drake on stage. The officers were calmly watching the duo perform between 9:57 pm and 10:02 pm. But The Houston Fire Chief has said Astroworld was declared a mass casualty event at 9:38 pm.
Astroworld, which was launched in 2018 and run annually by Scott, was originally scheduled to have a second show on Saturday. But when it was reported that at least nine people were hospitalized and died eventually following the show on Friday, the second performance was cancelled.
It has also been reported that Post Malone will now replace Scott tomorrow night at the Las Vegas-based hip-hop festival, Day N Vegas. The latter was originally set to headline the show with Kendrick Lamar and Tyler, The Creator, but was removed from the lineup on Tuesday in the wake of the chaos at Astroworld.