With the premiere of HBO's True Detectives, there's been much discussion of great pulp film and television detective duos, and where the pairing of Woody Harrelson and Matthew McConaughey fits in that pantheon. As Harrelson is playing the pragmatist and McConaughey the bookish enigma-tist, the temptation would be to just say this is Sherlock and Dr. Watson, in this 'case' transported to the Big Easy. But that could be done to a certain extent with just about every crime-fighting duo from Batman and Robin to Riggs and Murtaugh and even Salt and Pepper.
You might also like: What can American TV learn from the BBC's Sherlock?
More interesting is the show's anthology format and 'pulp' trappings. This brings TV series and films like The Shadow and Hannibal into the discussion, along with Hawaii 5-O (1968-1980), Crime Story (1986-1988) and the loose legacy of films and series that were birthed after the 1971 New York City supernova of screen crime that was William Friedkin's Best Picture Academy Award-winning The French Connection.
Right in the heart of this outbreak was Barry Shear's Strike Force (1975), starring Cliff Gorman with Richard Gere (his first major supporting role), available now at FilmOn on demand.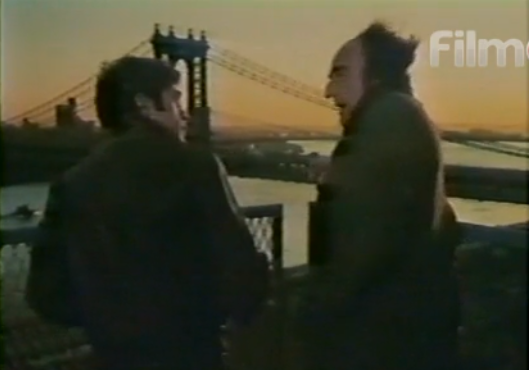 This originally made-for-television film definitely is an intersection, and one can see its influence as far down the line as HBO's award-winning anthology-ish The Wire (2002-2008). A big reason for this is the involvement of writer Sonny Grosso. Grosso, along with Eddie Egan, was one of the NYC cops that pulled off the real 'French Connection' heroin bust, and then wrote a book about it. Grosso's 'Cloudy' character in Connection was played by Roy Scheider, who would soon go on to star in The Seven-ups (1973), based on another story by Grosso and directed by Bullitt, Connection AND Strike Force producer Philip D'Antoni. Grosso appeared in Connection himself as the Fed agent Klein, as well as in Francis Ford Coppola's The Godfather (1972), killing Sonny Corleone, and later alongside Al Pacino in Friedkin's Cruising (1980), a creepy pre-cursor to the late-'80s serial-killer genre that continues to this day.
You might also like: Sick of Lena Dunham's Girls? Watch the outrageous cocktail of James Bond and bikinis: Some Girls Do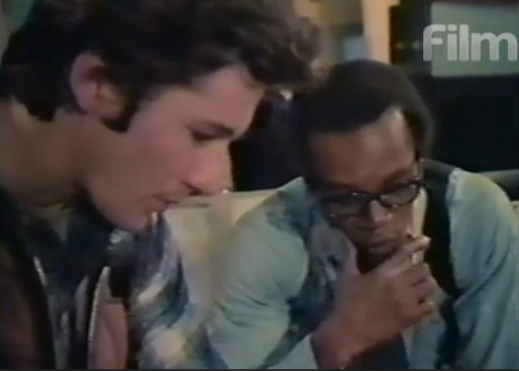 Director Shear had previously made Wild In The Streets (1968) and Across 110th Street (1972), and would go on to direct the pilot episode of Starsky and Hutch (1975 — largely based on the '74 films Freebie and the Bean, set in San Fran, and Supercops, based on more NYC reality), and later numerous episodes in the LA–set Police Woman (1974-1977) and Police Story (1973-1977) anthology.
The lead in Strike Force is Queens-born Gorman who also starred in The Boys In The Band (1970) and Cops and Robbers (1973). He later lost out on taking his Broadway triumph as Lenny Bruce to the big screen to Dustin Hoffman, eventually played a version of the comic alongside Scheider in All That Jazz (1979), and then had a great maniacal mobster turn in Jim Jarmusch's Ghost Dog (1999).
The supporting actors also feature mainstays of '70s New York Crime: Mafia heavy Joe Spinell, from The Godfather series, Seven-ups and Cruising; Police Captain Ed Grover, who would also appear with Pacino in Serpico (1973), and with Yaphet Kotto, Gere and Grosso in Report To The Commissioner (1975); and Donald Blakely, who appeared on N.Y.P.D. and would later play Bruce Willis' trainer in Pulp Fiction.
A final mention must be made as well to sountrack composer and moog synthesist John Murtaugh. He scored only one other feature film, D'Antoni's a-bit-too-derivately-titled The Connection (1973), but did much work for Madison Avenue. Many of his best themes are compiled on his 1969 album Blues Current, with sidemen such as Herbie Hancock and Bernard Purdie (a great release you can listen to at his son's site).
Strike Force is available to watch now on FilmOn:
Follow TV Mix on Twitter: @tvmixusa
Contact TV Mix: editors@tvmix.com