Model Meadow Walker, the 22-year-old daughter of the late Paul Walker, married actor Louis Thornton-Allan earlier this month. Her father's 'Fast & Furious' co-star and longtime friend, Vin Diesel, gaver her away at the wedding.
Meadow, who revealed that the wedding was held in the Dominican Republic, commemorated the occasion in an Instagram post. The post includes a photo of Diesel walking her down the aisle.
For their wedding, Meadow and Thornton-Allan had an intimate celebration on the beach. "We were all barefoot, dancing in the sand. To finish the night, there was a wonderful display of fireworks, and we lit lanterns into the picturesque night sky," she said.
"We couldn't have imagined it to be any more perfect and personal," the model also said. "And honestly it was easy and simple. Louis and I knew exactly what we wanted from the start. It was a very intimate celebration."
Meadow also noted that "The pandemic impacted our plans. Louis' family wasn't able to attend. A lot of close friends who we consider family were also unable to attend due to travel restrictions."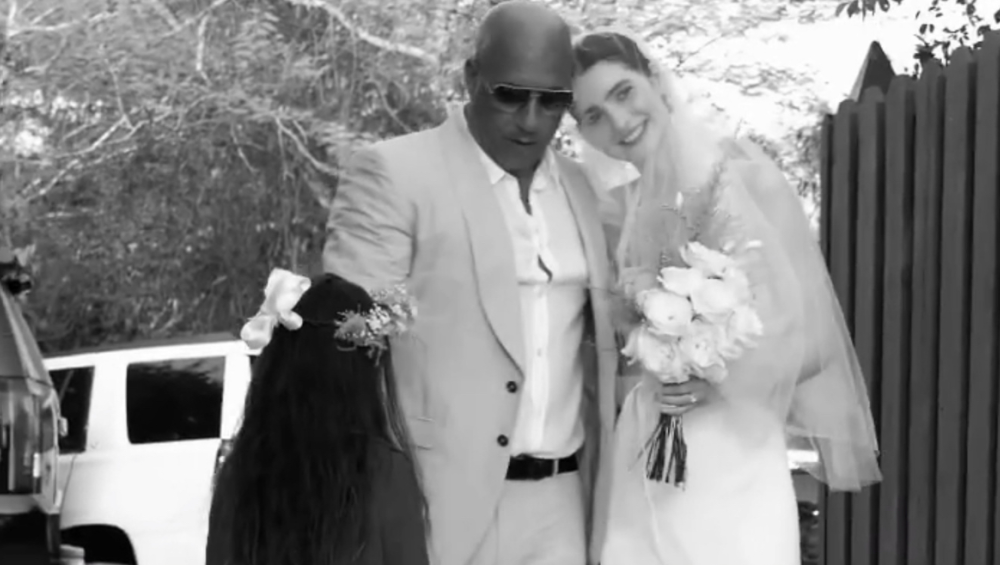 Video clips from the wedding that have been releases show Diesel and Meadow preparing to walk down the aisle. The clips also feature the MCU star helping the newlyweds get into a car for photos.
Meadow has remained close with Diesel following her father's death in November 2013. The 40-year-old was killed in a car crash in Los Angeles during the filming of 'Furious 7.'
After her father's death, Meadow founded, and is currently the president of, the Paul Walker Foundation. The charity helps protect oceans and wildfire, which was one of her father's longtime passions.