The Internet abides by no rule greater than mysterious Rule 34: If you can imagine it, there is porn of it. 2013 was a great year for dubious porn parodies — from hit TV shows to badly behaved politicians, this year yielded some of the strangest, yet funniest adult films yet.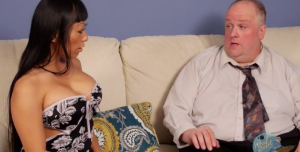 Rob Ford: Woodrocket (link NSFW) produced an online video clip, called simply Rob Ford Porn Parody, featuring "Peter O'Toole" (not to be confused with Peter O'Toole from Lawrence in Arabia) as a drunk, cracked-out Rob Ford who is minding his own business when a scantily clad prostitute shows up. Announcing, "I eat well at home, but sometimes, a man's just gotta eat out," the humor quickly turns into a PoV X-rated romp. Of course, as O'Toole revealed in interviews, it was not actually his, uh, "tool" that was being used. They called in a stuntman for that.
You might also like: Charlie Sheen offers Rob Ford crack-bro help, attacks fake news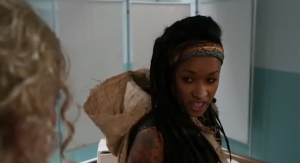 The Walking Dead: AMC's The Walking Dead is one of the hottest shows on pay cable right now, so it made sense for Burning Angel to made a parody of it — The Walking Dead: A Hardcore Parody. The tattooed and pierced ladies of Joanna Angel's independent porn outfit must fight to survive alongside Tommy Pistol's version of Rick Grimes. Of course, the zombies are a little bit sexy.
View the Safe-for-Work trailer below: 
You might also like: Zombies ate my homework: Going to school with The Walking Dead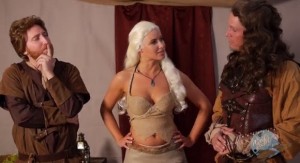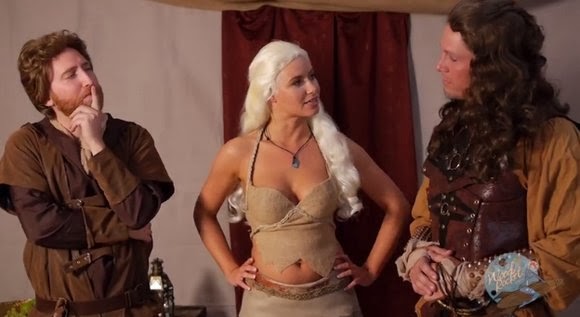 Game of  Thrones: When you play the game of porn parodies, you win or you die. 2013 saw two companies — Hustler and Woodrocket — compete for the Iron Throne of parodying HBO's Game of Thrones. Woodrocket's was released online in a series of clips and used the obvious title of  Game of Bones. Meanwhile, Hustler took the more traditional approach with This Ain't Game of Thones XXX. Woodrocket "finished first," if you will. You can peruse their sexy takes on scenes and characters online now (NSFW), while Hustler's won't be released until early 2014. Because the Woodrocket version is cut up into clips, you can watch Cersei Lannister take her aggression out on Margaery Tyrell in the morning, catch the Mother of Dragons persuading men to fight for her in the afternoon, and go to sleep with a solo scene where April O'Neil plays a White Walker.
Justin Bieber: The real Biebs may be retiring, but Devil's Film — the gonzo-porn site famous for its Octomom spoof and parodies of Mad Men, The Bachelor and the Twilight Saga — lives on. Just In Beaver Fever is the perfect birthday present for the Belieber who just won't let the dream of one day locking lips — or whatever — with the pop star die.
You might also like: Outplacement Report: Justin Bieber throws in the towel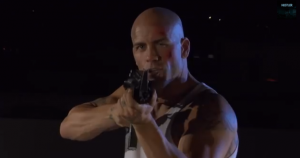 Die Hard: It's somewhat disappointing that porn has moved away from the puns of yore (Night of the Giving Head, Shaving Ryan's Privates, Muffy the Vampire Layer) and wandered into boring legal territory, but it doesn't change the fact that Hustler made Die Hard into a porn with This Ain't Die Hard XXX. It's all about the famous Bruce Willis character,  John trying to save the Flynt Productions building from a group of hot terrorists so that he can finally sleep with his wife, which is really all he came to the party to do anyhow.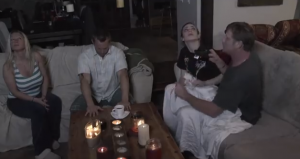 Paranomal Activity: Blue Circus and London Gunn describe their version of the famously low-budget horror flick, Paranomal Activity: A Hardcore Parody, as an "erotic terror you will be dying to see." Filmed in the same shaky, hand-held style, it balances being a horror production with the silliness of being porn well. Expect to see a lot of the same types of shots and scares, but a lot of two girls trying to… well, it appears they're trying to seduce the ghost?
Watch the SFW trailer here:

Keep laughing with Comedy Time TV on FilmOn:

You might also like:
10 perfect New Year's Eve movies (free on demand now)
What will President Obama watch when he finishes Breaking Bad?
Trend Alert: Bikini is the new apron (Video)
Follow TV Mix on Twitter: @tvmixusa
Contact TV Mix: editors@tvmix.com
SOURCE: TVMix.com