Earlier this year, the sports apparel company teamed up with DC Entertainment and Warner Brothers Consumer Products to release Alter Ego as a limited edition line of Batman and Superman shirts and accessories. When the inventory sold out within its first hours, the bigwigs in the boardroom decided to expand the collection. It now includes both DC and Marvel superheroes: Batman, Superman, Batgirl, Wonder Woman, the Hulk, Captain America, Iron Man, Spiderman, and Thor.
Finally, something that will get your ass to the gym.
Whether you want to unleash your inner superhero or give your man boobs a little extra support, there's an Under Armour shirt for you. The Compression shirt is form fitting but not restrictive, and most importantly, delivers the brand's signature anti-odor technology when you sweat out all the Mountain Dew stockpiled in your system. For those of you scared who haven't left mom's basement in months, there are Compression shirts available that also shield you with an UV Protection Factor of 30+, to show the sun that you mean business.
Feeling a little shy after one too many of Grandma's cookies? Don't let that stop you from getting that Hulk body. The Alter Ego collection also includes loose fitting t-shirts like this: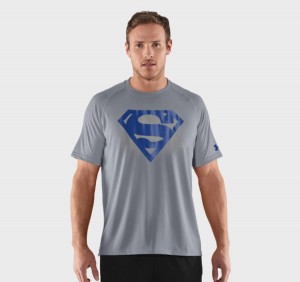 Until you're ready for this: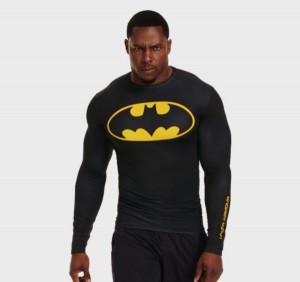 Now get out there and show the world what you're made of. Just remember that you're not actually a superhero when you hit the weight room.
Miss Lydia writes advice for gamers and those who love them. Watch all the video game news you can use on IGN Daily Fix channel via FilmOn:

You might also like:
Miss Lydia's 5 perfect gifts for chicks who love Star Wars
Gal Gadot's Israeli army training means she will kick your ass as Wonder Woman
An open letter to Jaimie Alexander about her Thor: The Dark World premiere dress
Follow TV Mix on Twitter: @tvmixusa
Contact TV Mix: editors@tvmix.com