The stretch of Robinson Avenue between Santa Monica and Melrose Boulevard, home to two of WeHo's most popular bars, The Abby and Pump, is no stranger to loud music and festive crowds. Nor is it unaccustomed to gourmet food, with popular restaurants like Hedley's and Sur. But the crowd on Friday night was not in front of The Abbey and they were not eating at Sur. The fleet of Hollywood characters and high-life celebrities were celebrating the opening of Greek billionaire Alki David's first Swissx CBD boutique and vegan cafe, complete with a DJ and an endless supply of Swissx chocolates and kava wellness smoothies.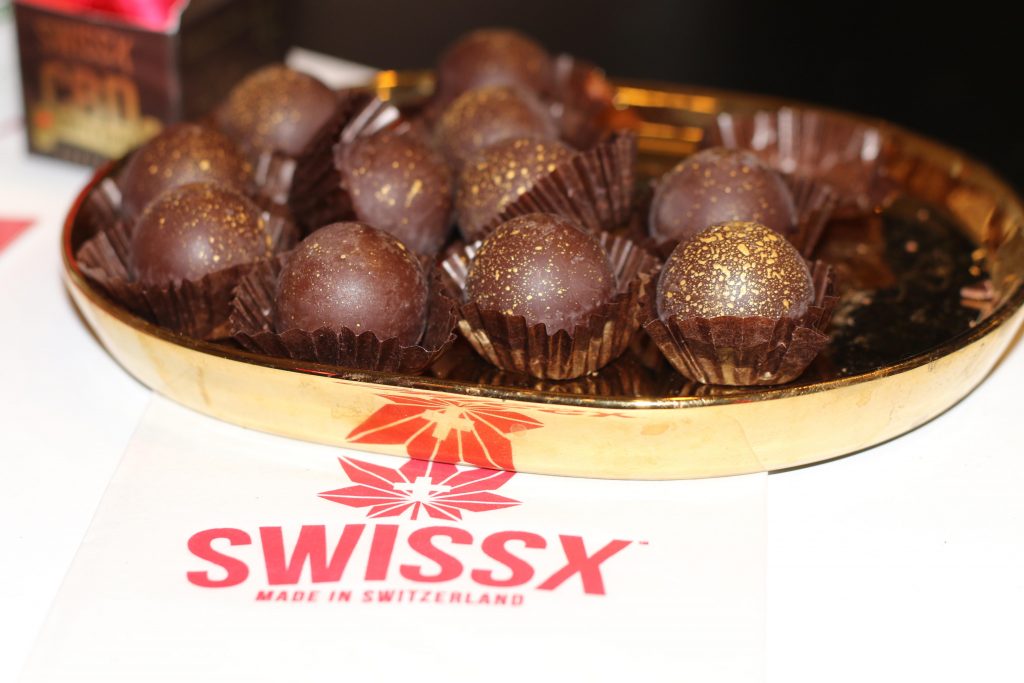 The event kicked off at 7:00 PM as the bevy of actors, singers, producers, directors, and models all began arriving. Immediately, they found themselves greeted by the chic, state-of-the-art facility offering high-strength CBD, kava kava shakes, and kanna hookah. Unsurprisingly, the atmosphere was all good vibes.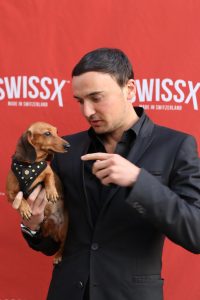 Easily one of the night's biggest hits—aside from the Swissx products themselves—was canine celebrity Lucy the Dachshund, star of the Fandomodo game Wild Wiener. She was accompanied by her plus-one, musician and game designer Christian Savalas.
Westworld's Adrian Dev opted out of going to another premier happening the same night—the latest Star Wars franchise spin-off, Solo. (He figured that Westworld co-actor Thandie Newton, who appears as a main character in Solo, had enough support from others on the WW cast).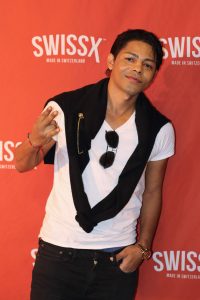 The chart-topping singer, producer, and songwriter Brandon Howard, also known as B. Howard, made sure to drop by the event. He is responsible for hits like Ne-Yo's "I Ain't Gonna Tell You" and his own single "Don't Say You Love Me," which debuted at number 11 on Billboard's Top Dance charts.
Also present was Alisa Reyes, an original cast member of Nickelodeon's groundbreaking sketch comedy show All That; comedian and host Lacretia Lyon; rapper and actor Silkk the Shocker; Nashville's Monique Plante; The Rich & the Ruthless star Elizabeth J. Carlisle; actress and lifestyle host Louise Houghton; hip-hop producer Detail; Shavo Obdadjian of System of a Down; Wayne Jobson of Sirius XM's The Joint; and many more.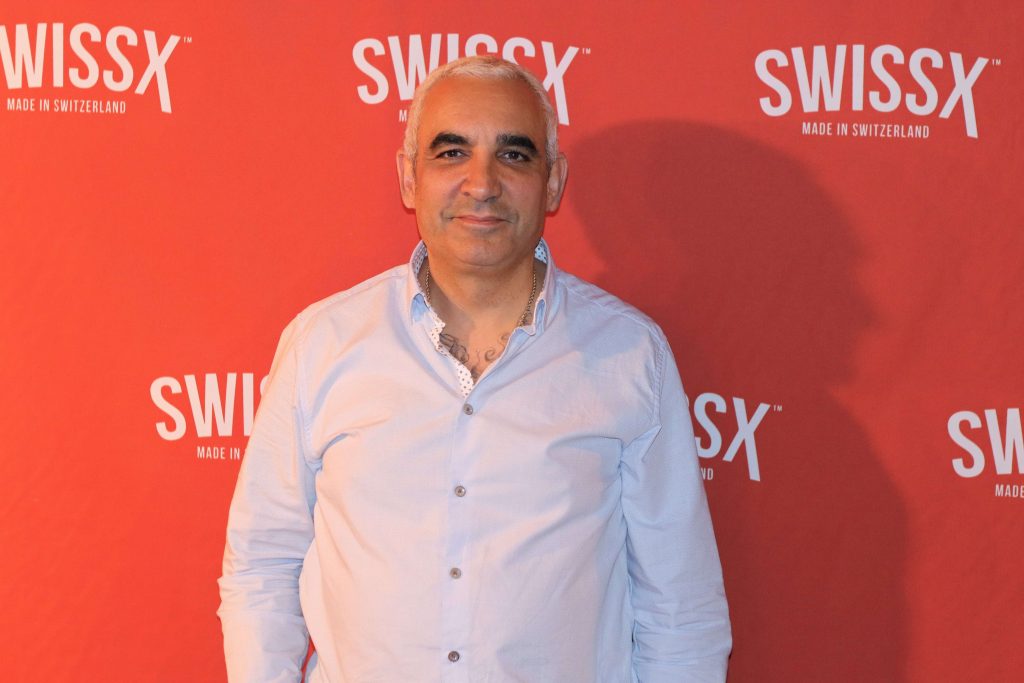 Presiding over the entire affair was Swissx founder and CEO Alki David, who still found time to enjoy the night with his guests between overseeing everything from the kitchen to the music, and generally ensuring a successful maiden voyage. David was joined by Swissx's resident doctor, Dr. Joseph Peter Barsuglia, a research psychologist who specializes in holistic healing with psychedelic therapies and sacred earth medicines in order to address the modern crises of substance addiction, depression, and PTSD-related issues.
Most of the guests were familiar with CBD products and Swissx, but for the uninitiated who were trying both for the first time, the experience was described as life-changing. One guest who said he had suffered from chronic back pain was shocked to find his pain dissipate within minutes of enjoying a rich Swissx CBD-infused chocolate. Despite the celebrity and celebration, stories like this did the most to mark the night as a success.