A 49-year-old homeless man, Craig Tamanaha, was arrested yesterday after he allegedly set fire to the Christmas tree outside of Fox News' headquarters in New York City. He was charged for criminal mischief, reckless endangerment, arson, disorderly conduct and criminal tampering. The arrest adn charge came after he caused $500,000 in damages outside the Midtown Manhattan building that houses Fox News, the Wall Street Journal and the New York Post.
The NYPD believe Tamanaha acted alone in setting the 50-foot artificial tree ablaze early yesterday morning with a piece of cardboard that was on fire. The flames then spread out and damaged three other nearby trees that were also decorated with Christmas lights. No one was injured during the incident, as the FDNY quickly put out the fire, but smoke still filled the office building.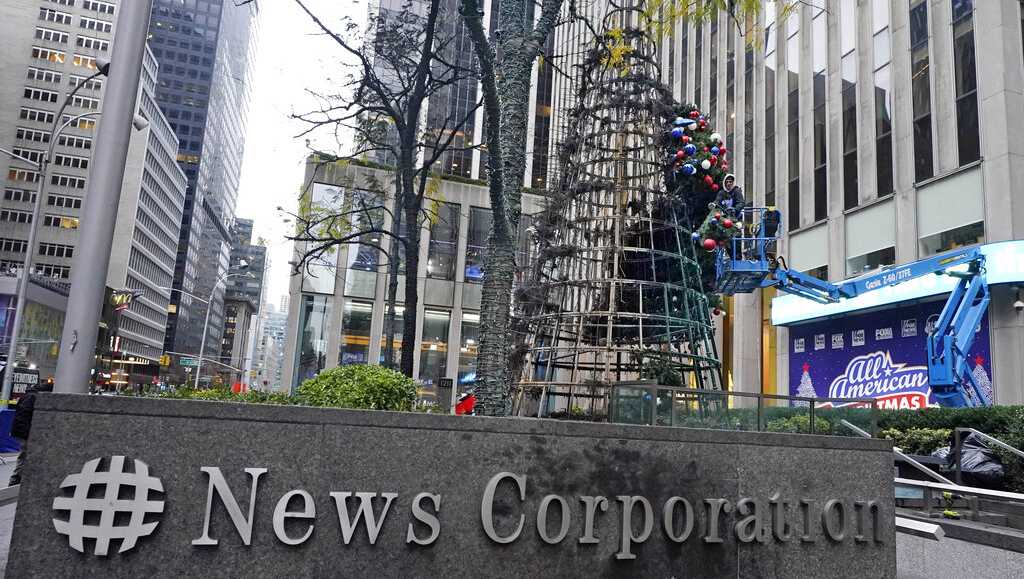 However, the suspected arsonist was freed after his arraignment last night because his charges weren't eligible for bail under new liberal reform laws. Assistant District Attorney Matthew Bayley said at the arraignment that Tamanaha was "not charged with a bail-eligible offense." So the judge presiding over the case, Marisol Martinez Alonso, granted Tamanaha a supervised release at the request of prosecutors. He was told to return to court on January 4.
For a judge to set bail, Tamanaha would have had to been charged with at least third-degree felony arson, criminal defense lawyer Mark Bederow said. Under New York law, arson is only a felony if the suspect tries to harm a person or commits a hate crime, he noted.
After he was released, the suspected arsonist told reporters outside Manhattan criminal court that he "didn't do it!" Tamanaha, who's known to police for having a lengthy rap sheet, also went on an incoherent rant outside the courthouse. He yelled obscenities at reporters before asking them for a cigarette.
Before being set on fire, the 50-foot tree had been decorated with 10,000 ornaments. It also featured 100,000 lights, which were turned on Sunday during an on-air lighting ceremony.
Crews are already taking down what's left of the burned-out tree. FOX has plans to install and decorate a new one as soon as possible.