Phwoar! Politics just got a whole lot more interesting! Nudey pics of Melania Trump with another naked beauty have been revealed, all thanks to the The New York Post.
The NYP said: "Here's the nation's would-be first lady — and right beside her, a second lady.
"Decades before she was sporting designer dresses on the stage of the Republican National Convention as Mrs. Trump, Melania Knauss posed nude in a photo spread for a now-defunct French men's magazine."
According to Alé de Basse­ville (the hero, French photographer who shot the raunchy snaps) the photo shoot was back in 1995, with some of the images rarely seen and others never published … it's been worth the wait!
After Melania's recent cock-up where she allegedly copied Michelle Obama's speech last month, we thought we'd start to see a little more of her … but never this much!
Here's the front cover of the New York Post, from the Instagram page @gossipservedcold: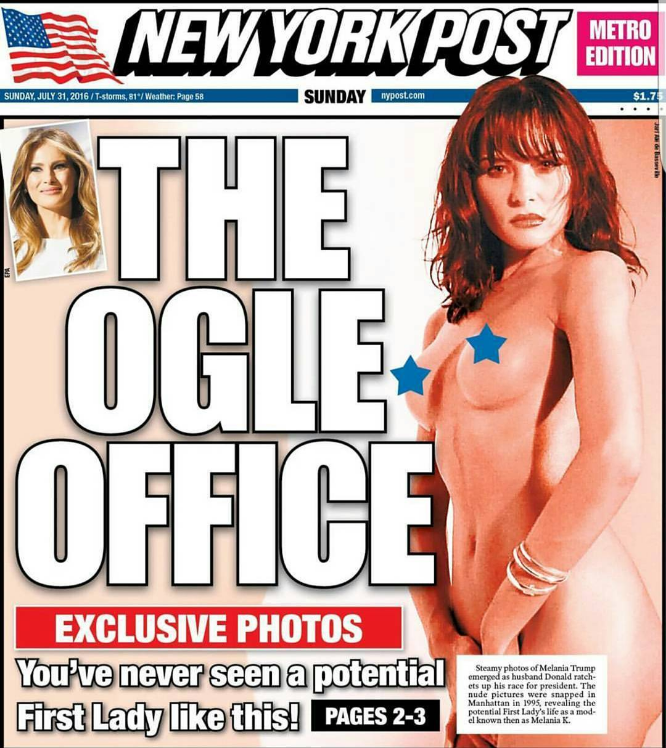 You're welcome Clam fans.
* For more entertainment new, go to FilmOn.com, where there are hundreds of FREE TV channels to watch.
You might also like to read:
Carpool karaoke with the amazing Michelle Obama!
Haven't I heard that before? Melania Trump accused of sounding like Michelle Obama