Scarlett Johansson has settled the breach of contract lawsuit she filed against Disney over her pay for their most recent collaboration, 'Black Widow.' The exact terms of the lawsuit have not been publicly disclosed, however, TMZ is reporting.
In response to the lawsuit's settlement, the two-time Academy Award-nominated actress stated: "I am happy to have resolved our differences with Disney. I'm incredibly proud of the work we've done together over the years and have greatly enjoyed my creative relationship with the team. I look forward to continuing our collaboration in years to come."
Disney Studios chairman Alan Bergman also chimed in on the settlement, saying: "I'm very pleased that we have been able to come to a mutual agreement with Scarlett Johansson regarding 'Black Widow.' We appreciate her contributions to the Marvel Cinematic Universe (MCU) and look forward to working together on a number of upcoming projects, including Disney's 'Tower of Terror."
The lawsuit, which was filed by Johansson in July in Los Angeles Superior Court, claimed that the studio sacrificed the superhero film's box office potential in order to grow its fledgling Disney+ streaming service. In response, Disney noted that Johansson was paid $20 million to star in, and serve as an executive producer on, director Cate Shortland's action-adventure drama.
The settlement brings an end to the back-and-forth PR battle that arose between the SAG Award-nominated performer against Disney. If Johansson couldn't reach an agreement with Disney, her case was poised to have dramatic implications for all of Hollywood's major studios. But her cause received support in the industry from her fellow talent and executives, including Jamie Lee Curtis, the MCU's WandaVision star Elizabeth Olsen and producer Jason Blum, who all spoke out on Johansson's behalf.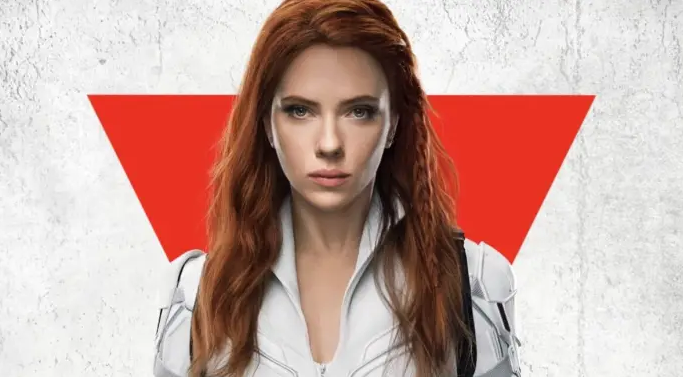 At the time of the complaint, Disney claimed that Johansson's "lawsuit is especially sad and distressing in its callous disregard for the horrific and prolonged global effects of the COVID-19 pandemic." But the actress stated in her complaint that the Marvel tentpole had been guaranteed an exclusive theatrical release when she signed her deal. She alleged that her contract was breached when the movie was simultaneously distributed on Disney+.
As the coronavirus pandemic wreaked havoc on Hollywood over the past 18 months, 'Black Widow' was one of several big-budget Disney films, which also included 'Cruella' and 'Jungle Cruise,' that the studio simultaneously released on streaming and in theaters on the the same day. But to date, Johansson is the only major film star to sue Disney over their distribution model.
"Why would Disney forgo hundreds of millions of dollars in box office receipts by releasing the Picture in theaters at a time when it knew the theatrical market was 'weak,' rather than waiting a few months for that market to recover?" the performer complaint contemplated. "On information and belief, the decision to do so was made at least in part because Disney saw the opportunity to promote its flagship subscription service using the Picture and Ms. Johansson, thereby attracting new paying monthly subscribers, retaining existing ones and establishing Disney+ as a must-have service in an increasingly competitive marketplace."
'Black Widow,' which has garnered $379 million at the worldwide box office to date, debuted at the same time in theaters and on Disney+ Premier Access for $30, in addition to users' normal subscription fees. The studio then boasted on July 11 that the film earned $60 million via Disney+ Premier Access during its opening weekend.
According to the performer's complaint, Disney's move "not only increased the value of Disney+, but it also intentionally saved Marvel (and thereby itself) what Marvel itself referred to as 'very large box office bonuses' that Marvel otherwise would have been obligated to pay Ms. Johansson."
In the wake of Johansson settling her lawsuit, 'Cruella' star Emma Stone closed a deal two weeks later to star in a sequel of Disney's live-action movie. That resigning points to the fact that Disney is working to secure and mollify its talent amid the growing tension they have in negotiating their deals.