It's official, Robin Thicke has the hottest girlfriend in the world.
The 39-year-old pop hunk and his young lover April Geary, 21, jetted off to Dubai earlier this week and showed everyone how hot they are on social media!
April, a casual 18 years younger than her sugar daddy, filled up her Instagram page with an array of racy photos, with this snap being the pick of the smoking hot bunch.
She posted: "@aprilove SUNS OUT ☀️"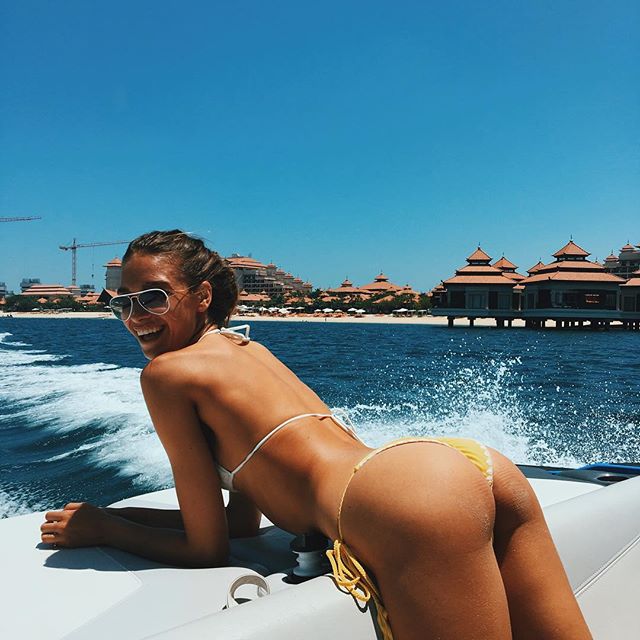 Despite being an older dude there's no chance he'll need a little blue pill on this getaway!
When he divorced from the stunning Paula Patton back in 2014, we thought he couldn't possibly do any better … Well played Robin, well played.
* Keep up with news and entertainment at FilmOn.com, where there are hundreds of free TV channels to choose from.
You might also like to read:
Johny Depp sends super-fan P!NK into hysteria 
The Game releases new virtual app 'Block Wars'
Nicki Minaj displays her super-sized cleavage