World famous DJ David Guetta was delighted when he was told that his good pal DJ Tiesto was going to sail over for a visit on his yacht.
Unfortunately, things didn't go quite as they planned. As Tiesto and his crew were about to berth at the dock at Guetta's waterside home in Miami, the motor stalled and they were unable to stop the boat from crashing.
Consequently they slammed into the "Sexy Chick" producer's private pier.
Tiesto posted a photo of Guetta on his Instagram, where he is seen laughing whilst standing on the broken dock (below).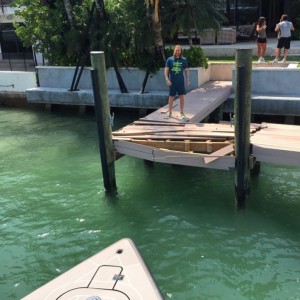 Guetta also posted one with the caption: "Life is beautiful when friends come say hi!!! Just a little expensive!"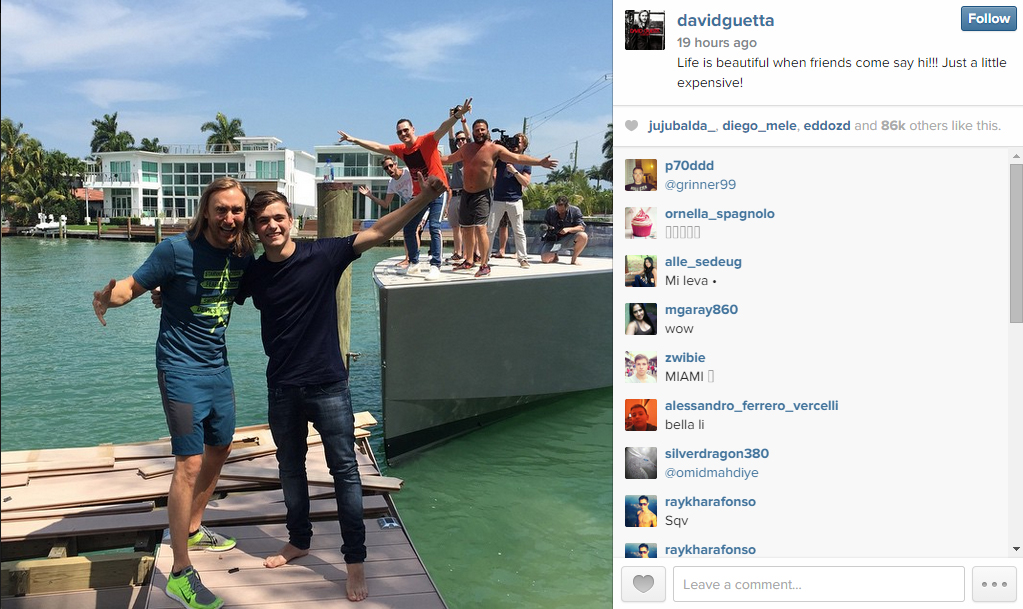 After the pictures were taken, the musician jumped on board and they all sped off to a party. Here at Ginger Clam we're planning to celebrate by going splashing around in a rowing boat.
* You can keep up with live news and entertainment at FilmOn.com, where there are hundreds of free live TV channels to choose from, including the music channel below.
For more stories, check out these links:
Kim Kardashian and Amber Rose get things off their chest on Instagram
"Is that your f***ing question?" Cate Blanchett in hissy fit over pussy quiz
One Direction take one step towards obliteration as Zayn Malik quits …