Just when you thought it was safe to go online without seeing a member of the Kardashian clan showing off their bodies, up pops Kylie and Kendall Jenner.
It may still be the middle of winter, but the sisters have both been parading in their bikinis on social media. Big sis Kendall, 20, got in first with a sultry shoot with Love Magazine to celebrate Calvin Klein's swimwear range, with the resulting snaps being teased on Instagram (below).
But why should Kendall have all the fun? So along comes little sibling Kylie, 18, who's been showcasing her bangers in a busty red number (see image above, which was also posted onto Instagram).
It's a busy old life, eh girls. Here at Ginger Clam HQ on TVMix we can't wait to slip into our own swimsuit, just as soon as we've had a chance to wax our crack.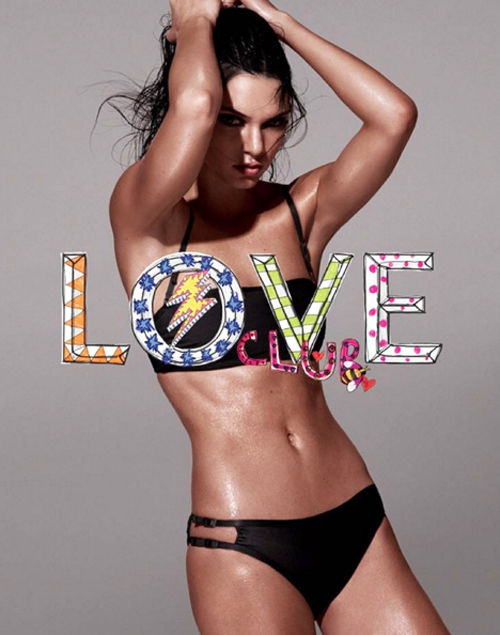 * Keep up with news and entertainment at FilmOn.com, where there are hundreds of free TV channels to choose from, including Hollywood Fast Lane (playing below).
You might also like to read:
TVMix – Kendall and Khloe have cocktails with Snoop Dogg
Mail Online – More about Kendall & Love Magazine
TVMix – Khloe Kardashian's 'puffy pussy'