A unique TV channel available at FilmOn.com – the world's biggest IPTV platform founded by Greek billionaire Ali David – is set to revolutionize the way that kids learn to read.
The new Children's Reading Channel is being launched in conjunction with international children's author Nancy Hahn, founder of iRead2Know.
The ground-breaking channel uses animated content to bring to life the magic of books in order to promote a love of learning in early childhood.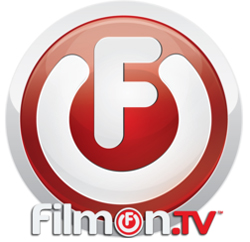 Alki (pictured above) said: "We are all about positive change at FilmOn and studies show that engaging children in reading is the surest way to effect social change in the world. Nancy Hahn's iRead2Know has created something tremendous: quality content that gets kids excited about books."
Experts say the ability to read is more vital than ever in the digital age.
Nancy Hahn commented: "As technology continues to transform our lives, reading remains the most important ingredient to a child's brain development and provides a vast window into the world. Thank you Alki David and FilmOn for embracing such impactful content for children!"
Sounds amazing – but don't just take our word for it: check out the new channel for yourself below.
* Read more about FilmOn TV Network's partnership with iRead2Know by clicking here.