Has the little dweeb finally lost the plot?
Bad boy Justin Bieber has sparked outrage on social media after posting a comment telling his fans to back the f*** off.
In his charming note to his beloved fans he claimed: "It has gotten to the point that people won't even recognize me as a human, I feel like a zoo animal."
The outburst came after the pop-star was harassed for photos during a bizarre trip to Boston park where he decided to take a stroll barefoot- that's one way not to draw attention to yourself.
As predicted he's received mixed responses, with one dude labelling Bieber "a prick". We bet that's not the first time he's heard that.
Here's the full comment below posted on his Instagram account, @justinbieber: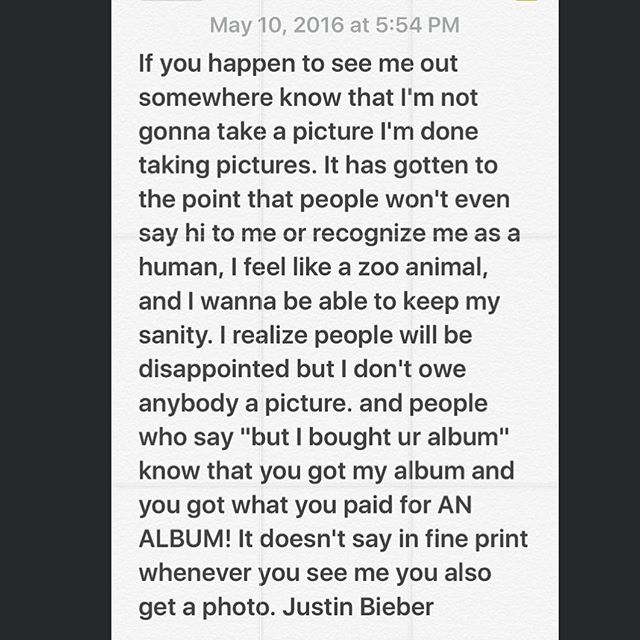 In the words of Justin Bieber, Is it too late to say 'we're' sorry?
We're still waiting for a response to our selfie request at the Ginger Clam HQ but we feel the response will be … oink, oink!
* Keep up with news and entertainment at FilmOn.com, where there are hundreds of free TV channels to choose from.
You might also like to read:
SHOCK! Rihanna's got her nip nips out again!
Lady Gaga gets the Mad Max look at the Met Ball!