Drake's pee pee loves a bit of Riri.
Following Rihanna's new music video of her chart topping new single 'Work', where her nip nips are on display, she had no intention of slowing down at last night's Brit Awards in London.
Our boner-meter here at Ginger Clam hit the roof after the 'Bitch Better Have My Money' superstar started twerking on stage before grinding on Drake's crotch – seemingly the luckiest dude alive!
Drizzy posted the following Instagram post with the caption, "Living the dream":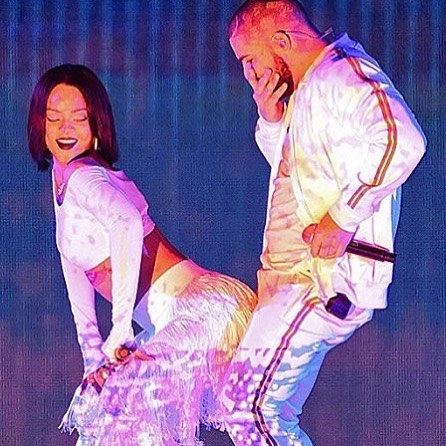 Someone pass this man a pillow.
The Daily Mirror reported that some London clubbers were treated to a preview earlier on in the week as the hot couple were apparently getting steamy in a nightclub!
Drake's 'worked' up one hell of a sweat for you Rihanna!
* Watch the wild performance below and in the meantime log onto FilmOn.com – where there are hundreds of free TV channels.
You might also like to read:
Stinky Styles needs to wash more, claims Kendall Jenner!
Kris Jenner faces audience attack