Having the desire to diagnose and provide practical solutions to America's biggest problems is what has led Dr. Rand Paul to find long lasting success in both his former ophthalmology practice and current position as a senator. The junior U.S. Senator for Kentucky has partnered with Turning Point USA, a nonprofit organization that advocates for conservative values on school campuses, to encourage Americans to resist government interference in their lives during the COVID-19 pandemic.
Turning Point USA is educating students about the importance of limited government interference in the way they handle their  careers, health and raising their children during COVID. Senator Paul champions the student movement's support of right, conservative views, particularly those that relate to personal freedom, free markets and individual liberty.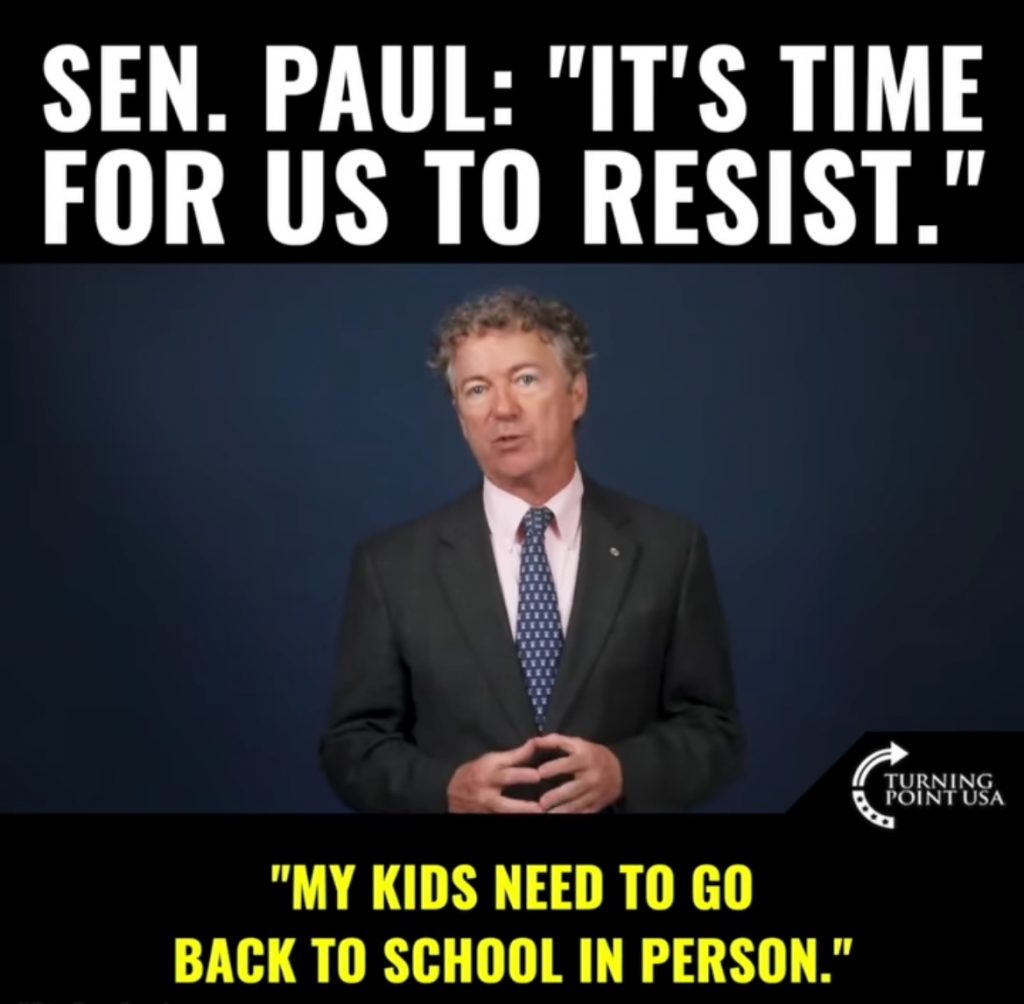 The senator is one of America's leading, outspoken advocates for constitutional liberties and fiscal responsibility. As a fierce advocate against government overreach, Senator Paul has fought tirelessly to return government to its limited, constitutional scope.
Mr. Paul isn't a career politician; he has lived with his wife and their three sons in Bowling Green, Kentucky since 1993. He owned his own ophthalmology practice and performed eye surgery for 18 years in the city before being elected to the United States Senate in 2010.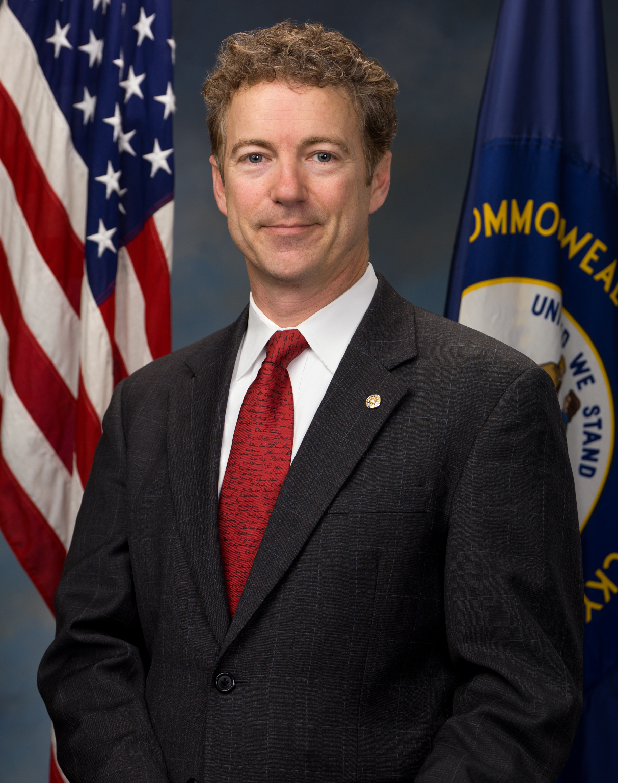 In honor of his support for Turning Point USA, Senator Paul appears in a new video on the student movement's Instagram page, which encourages Americans to fight back against the government for trying to regulate how they lead their lives during the COVID pandemic. The video, which runs for three minutes and 42 seconds, has garnered nearly 454,000 views since it was published on August 10.
In the video, Senator Paul encourages Americans to resist the government's mandates by stating, "It's time for us to resist. They can't arrest all of us. They can't keep every government building closed…We don't have to accept the mandates, lockdowns and harmful policies of the petty tyrants and bureaucrats. We can simply say no, not again…We will make our own health choices. We will not be forced to wear masks…so you can continue your rein of power over the capital. President Biden, we will not accept your agency's mandates…If you want to shut down federal buildings again…I will stop every bill coming through the senate with an amendment to cut their funding if they don't come back to work in person.
Mr. Paul added that he feels it's time for all children to be back in school in-person full-time. "Local bureaucrats and union bosses, we will not allow you to do more harm to our children again this year. Children are not at any more risk from COVID than they are from the seasonal flu," he claimed. "There are no reasons for mask mandates, part-time schools or lockdown measures. Children are falling behind in school, and are being harmed physically and psychologically by the tactics that you have used to keep them from the classroom during the last year.
"If a school system attempts to keep children from full-time, in-person school, I will hold up every bill with two amendments: one to defund them and another to allow parents the choice of where the money goes for their children's education," Senator Paul also noted.
"Do I sound feed up to you? That's because I am," the physician exclaimed. "I'm not a career politician; I practiced medicine for 33 years…I've been telling everyone for a year now that Dr. Fauci and other health care bureaucrats were not following the science, and I've been proven right time and time again," he noted as he shared his medical experience with viewers.
"But I'm not the only one who's feed up. I can't go anywhere these days without people coming up to me and thanking me for standing up for them…People thank me for taking a stand…and standing up for freedom," Senator Paul noted as he shared his experiences of his fellow Americans thanking him for standing up for their rights.
"We are at a moment of truth and crossroads…I choose freedom," Paul concluded in the video.