There are plenty of celebrity look-a-likes and showbiz impersonators in this world – but you rarely see someone who looks and sounds identical to a cartoon character!
Introducing Robert Franzese from New York, who has taken the internet by storm due to his remarkable resemblance to one of the most outrageous characters on TV … Family Guy's Peter Griffin.
It didn't take long for Franzese to discover he can impersonate the father of the fictional family that was created by Seth MacFarlane, he says: "The impression came natural to me, almost like an instant."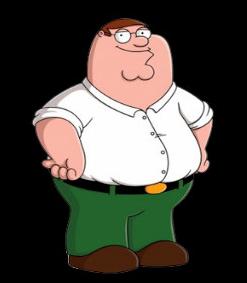 The next step was finding an outfit. He had some trousers that he used for St. Patrick's Day, glasses from when he dressed up as Santa Claus, and as he states himself: "I had a white button down shirt, 'cause everybody has one."
And the beauty of it is that he loves being Peter Griffin!
He says: "When I go to work I'm like a nobody, I have a nobody job, and I make nobody pay." But when he's in character he "feels like a million bucks."
Watch the video below. Meanwhile for great TV go to FilmOn.com – where there are hundreds of great free live web TV channels to choose from.
For more stories, check out these links:
Read more about Robert Franzese
Fancy a date with a cop? Fake police officer tries to pick up girls in prank video
King of the Slopes! Daredevil ski ace shows off his skills in amazing new viral video
The truth is out there! Are Scully and Mulder ready for a hot reunion in The X-Files?