That mad little minx Miley Cyrus is in the headlines again – this time for posing naked in the bath for V Magazine.
Here at Ginger Clam on TV Mix we are normally all in favour of stars baring their breasts for the greater good of mankind – but ever since Kim Kardashian unveiled her waxed enchilada we've been a little less enthusiastic.
Still at least Miley had the decency to cover her clam with some soap suds. The 22-year-old singer posted the shots on her Instagram account, but they were later removed. but not before a number of publications including the Daily Mirror were able to feast their eyes on them.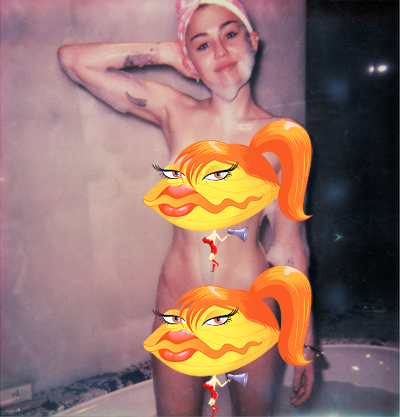 The shot was apparently taken by Miley's pal Cheyne Thomas and they will appear in the edition of V Mag that hits the stands later this week.
Well folks, that's showbiz. Yup – there sure are a lot of eager beavers out there.
Meanwhile, if you need your daily fix of great entertainment then tune into FilmOn TV Live (below) – via the free internet TV portal FilmOn.com – where there are hundreds of great live web TV channels to choose from.