Stanley Enow is Cameroon's hottest Afrobeat performer has been blowing up around the world over the past decade with hits like 'My Way' and' Cassanova.' The rapper is making headlines once again, as one of his latest singles, 'Parapariparo,' has reached number one on the music charts over the weekend in his native country.
Enow's latest hit single surpassed such songs as Rinyu's 'Controller,' Asaba's 'Mon Bebe' and Cysoul's Je Tombe Aussi to reach the top of the charts. 'Parapariparo's peak performance comes after it was released on March 5 in part by his record label, Motherland Empire, which he co-owns. The new track is also supported by Swiss X, which is run by CEO Alki David.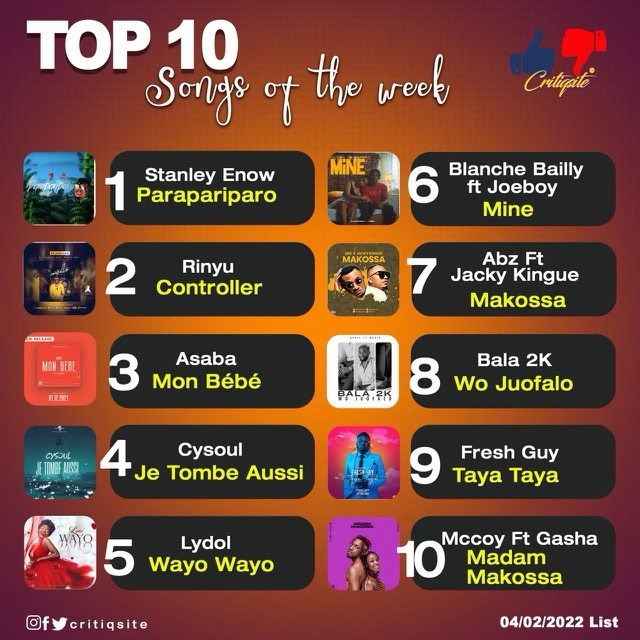 Besides being recognized for his musical talents by Cameroon's entertainment industry, which includes receiving the Best New Act honor at the 2014 MTV Africa Music Awards, Enow is a radio and television presenter and voice actor, as well. He also runs the Stanley Enow Foundation, with the backing of Swiss X.
The non-profit organization supports under-privileged children in Cameroon by providing them with a free education. The Stanley Enow Foundation was established soon after the performer was invited to be Global Brand Ambassador for UNICEF.
Eight-time Grammy Award-winning musician, Scott Storch has complimented Enow for his charitable work. The record producer said the rapper "is doing great work with his foundation in Cameroon."
'Parapariparo' can be streamed on Apple Music.