Ah, what a role model! Busty babe, Amber Rose sends social media into meltdown after shamelessly confessing her love for weeners and cash!
The blond bombshell whose former squeezes include Kanye West and Wiz Khalifa, uploaded this picture with the caption, @amberrose: "When he's over 6'2, has a big Dick and a lot of Money."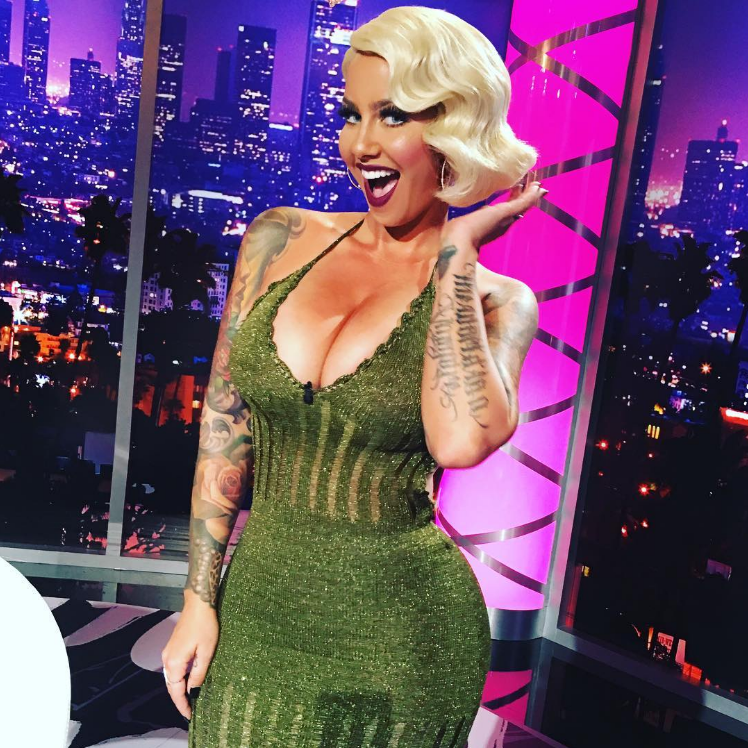 Fans have been loosing their shit over the snap, as well as the other four she's posted, which of course showcase her massive cleavage and a sexy new hair do.

At the Ginger Clam HQ we're hardly surprised by all of this as she states in her Instagram bio she's a "certified slut", and finishes it off with a message to her haters: "F*** yo opinion I do what I want". Charming.
But hey, if you're a tall dude, with a big piece and cash to burn, hit her up!
* Keep up with news and current affairs at FilmOn.com, where there are hundreds of FREE TV channels to choose from.
You might also like to read:
Kim Kardashian and Amber Rose break the internet!
The gloves are off! Kanye West vs Amber Rose – Part 2
Kanye West Target of Amber Rose Rage and Tears at Slut Walk