Supermodel Bar Refaeli has been romping around in her undies for Agent Provocateur's new campaign for Spring 2016.
Hot preview images of the 30-year-old Isreali have been posted on the lingerie company's Instagram account – which show her reclining in a bed of straw in the sort of pose that makes us grateful for the internet.
Shot in the French countryside by ace photographer Sebastian Faena, the photos are apparently themed as 'a Needle in a Haystack' – and take their inspiration from movies like Paris Texas, Stealing Beauty, The Virgin Suicides and Last Tango in Paris.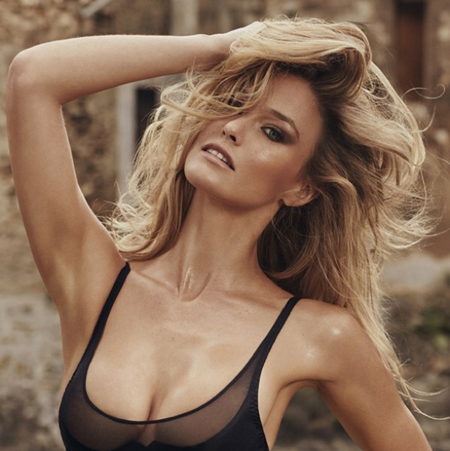 We wonder if Leo DiCaprio will take time out to fumble with his mouse whilst viewing the images? The star famously dated Refaeli for six months back in 2011.
"It was a half year for which I am very grateful," the model later told L'Isha Magazine. "I needed it. I came to understand a lot of things about myself. "
* Keep up with celebrity news and entertainment at FilmOn.com, where there are hundreds of free TV channels that you can watch via desktop, tablet or smartphone – including Hollywood Fast Lane (playing below).
You might also like to read:
Daily Mirror: More about Bar's in Agent Provocateur
People: Rafaeli's there for Leo
TV Mix: Miranda Kerr's hot underwear video