Jussie Smollett is receiving continued support from the leaders of Black Lives Matter, even after he was found guilty yesterday on five of six felony counts of lying to Chicago PD. The former 'Empire' star was convicted of lying to Chicago police offices when he claimed he was the victim of a racist-homophobic attack in early 2019.
BLM and BLM LA released a statement before the verdict, in support of Smollett, saying "So let's be clear: we love everybody in our community … we can never believe police, especially the CPD over Jussie Smollett, a Black man who has been courageously present, visible and vocal in the struggle for Black freedom."
Following the actor's conviction,, BLM LA leader Melina Abdullah chimed in on the verdict. She said the organization's stance on Smollett's situation hasn't changed, and he still has the group's full support. She added the group refuses to abandon its people and stands on the principle that the justice system is corrupt.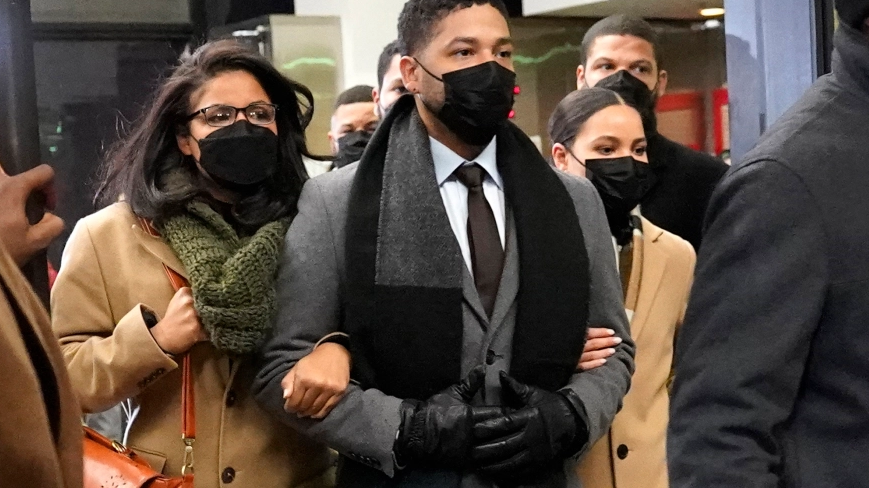 Smollett's former 'Empire' co-star, Bryshere Gray, is also standing by his friend. Gray commented on his fellow actor's situation by saying: "My prayers, love and support is unwavering for my brother Jussie and the Smollet Family."
From the time he was arrested, Smollet has denied claims he staged the attack. He still stands by his original story that he initially reported to police. Despite his denial that he lied about being assaulted by other people, he was still convicted by the jury in his case.

The actor now faces a possible three-year prison sentence. However, he may not be sentenced to the full term, since he doesn't have a prior criminal record. But it's still likely he'll have to pay $130,000 in restitution to Chicago PD to cover its expenses for its investigation into the faked incident.