A large cargo ship carrying approximately 4,000 luxury vehicles, including 1,100 Porsches, was abandoned the mid-Atlantic yesterday after it caught on fire. It was left drifting about 200 miles from the Terceira Island in the Azores in Portugal after its 22 crew members were safely rescued from the vessel via a helicopter. No rescuers or crew members were injured during the evacuation, which included the helicopter taking the crew members to the nearby Portuguese island of Faial.
The ship departed from Emden, Germany on February 10, and was originally scheduled to arrive in the port of Davisville, Rhode Island on Wednesday. But the fire started that morning in the cargo hold of the ship, called the Felicity Ace, before Portuguese forces moved in to rescue the crew. The fire is still active but under control, the captain of the port of Horta on the Azores island of Faial has stated.
Demand for such luxury vehicles has been extremely high recently. However, supply has been limited because of the COVID-19 pandemic, which has left ships stuck on the water near harbors all over the world as they're waiting to dock. The abandoned ship off the Azores coast held a total of 3,965 vehicles from the Volkswagen Auto Group, which owns such brands as Porsche, VW, Audi and Bentley.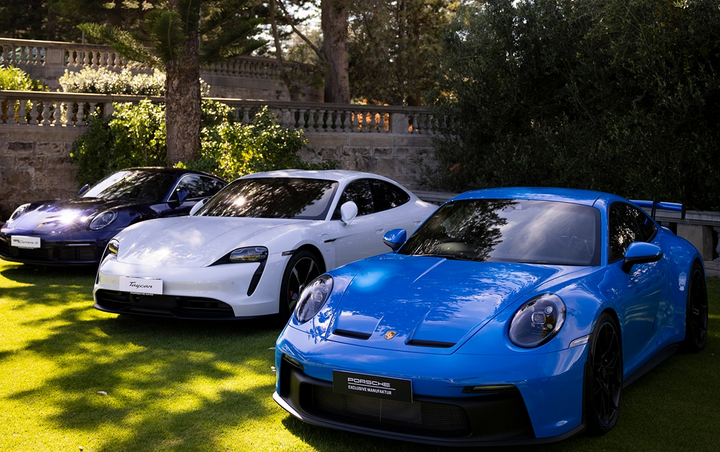 It wasn't immediately clear how much of the 650-foot, 60,000-ton cargo ship's inventory was lost in the fire. It also wasn't immediately made known how the authorities would tend to the Felicity Ace and put out the fire.
Boskalis, a Dutch marine services company, reported today that a team of 16 experts from a subsidiary, SMIT Salvage, had been mobilized. The company also noted that a large team was en route from Spain and the Netherlands to help put out the ship's fire.