Ray J has was discharged from a Miami hospital last weekend after battling a serious case of the pneumonia. The singer-songwriter, who has stopped using an inhaler and is no longer on oxygen, is continuing to recover at home, TMZ is reporting.

The musician was admitted on October 2 to the Florida hospital, where doctors discovered he had the pneumonia. The doctors, who assumed he also had the coronavirus, placed him in the COVID-19 wing. He later tested negative for the disease, and was subsequently moved out of the COVID wing.
Several days after Ray J was admitted to the hospital, his manager, David Weintraub, spoke to TMZ over the phone. The manager looped his client in on the call, during which the enterainer revealed that his pneumonia was so bad that he's thankful to have survived.

"I thought it was over. I started praying and knew God is good, so I just kept praying," Ray J shared during the call.
The performer added he was given five COVID tests, all of which came back negative. He tested negative for two days, which allowed him to be moved out of the COVID wing.

Ray J also noted that he thinks his busy schedule and constant travel caused his illness, as he's juggling the filming of VH1's 'Love &Hip Hop,' working on his Raycon brand and producing new music. He now realizes he needs to put his health before his work commitments.

Besides healing from his health scare, Ray J also filed for divorce from his wife, Princess Love, in L.A. County Superior Court while he was hospitalized. The filing marks the third time the couple, who are parents to son Epik Ray, 21 months, and daughter Melody Love, 3, has taken legal steps to separate.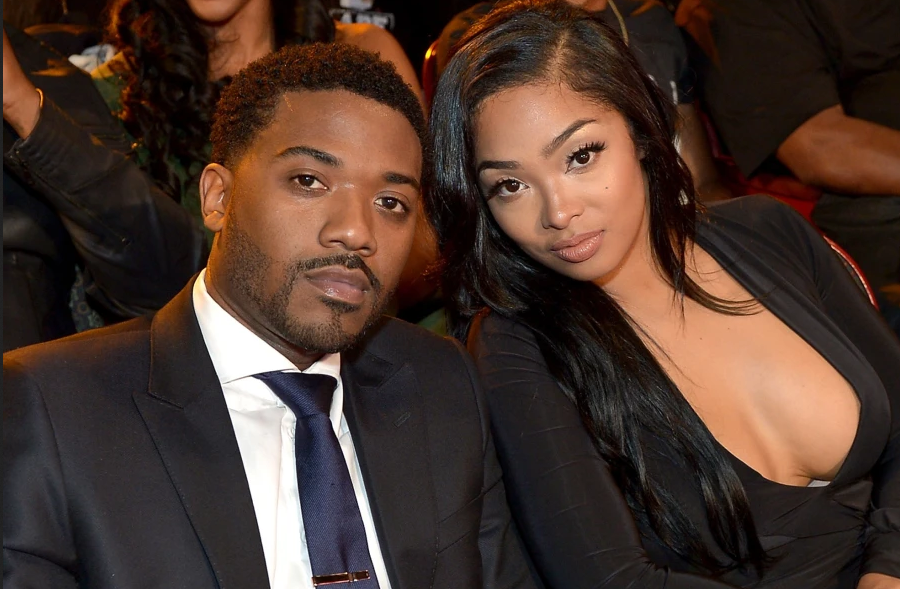 The current divorce filing wasn't influenced by the television personality's current battle with the pneumonia; it was the result of ongoing problems in the spouses' marriage.
Princess Love filed the first divorce proceedings in May 2020, as they've had a tumultuous marriage since their 2016 wedding. But they then spent the summer in quarantine together and tried to make their relationship work.
But by September of the same year, Ray J filed the second proceedings. Since then, the couple once again tried to reconcile, and even moved to Florida together with Epik Ray and Melody Love.
The singer revealed that he and his estranged wife considered marriage counseling during his  appearance on 'The Real' the same month he filed the second divorce proceedings. "I would be up for it," he said during the interview. "I would be up for whatever it is to make sure that my kids have a strong foundation and have both their parents in their lives 24/7.
"I spent all weekend at the house with the kids, with Princess and my mom and her friends, and it was just a good vibe," Ray J added. "It really was, and I just had to fall back and go, 'Damn, this is a really, really good thing.'"