T-Pain is sharing his thoughts about the continued controversy over comments Joe Rogan made on his Spotify podcast and in videos that circulated on social media this past weekend. The Grammy Award-winning rapper called the ever-evolving saga around the contentious podcaster hypocritical, as he celebrated the release of his new track, 'That's Just Tips,' at Nightingale in L.A.
Rogan apologized on Saturday after a video of him using the N-word appeared on social media platforms. Spotify is standing behind him following his apology.
T-Pain stated that he feels the audio streaming service is still supporting Rogan's podcast, 'The Joe Rogan Experience,' because it has been bringing in consistent audiences since its launch in 2009, as well as financial concerns. The company spent a lot of money to acquire the former 'Fear Factor' host's podcast, so the musician believes it hopes to make as much money off of the project as possible. As a result, T-Pain feels Spotify's decision is hypocritical.
However, T-Pain also asked if the current public outcry over Rogan's use of racist language on the videos circulating on social media is selective and personal against him. The singer pointed to the fact that people are truly upset by what they consider dangerous expression, why they also wouldn't protest raps song that feature the same language.
The podcaster posted his public apology as a video on his Instagram account over the weekend. In the video, he said: "There's nothing I can do to take that back. I wish I could, but obviously that's not possible. I do hope that, if anything, that this can be a teachable moment."
Rogan continued by saying that the slurs were taken "out of context." He added: "To most people, there is no context where a white person is ever allowed to say that word, never mind publicly on a podcast, and I agree with that now. I haven't said it in years."
The podcast host went on to say that he did use the N-word for years, if it came up in conversation. "I never used it to be racist because I'm not racist," he insisted. He added that he hopes that this can be a learning experience for "anybody that doesn't realize how offensive that word can be coming out of a white person's mouth, in context or out of context."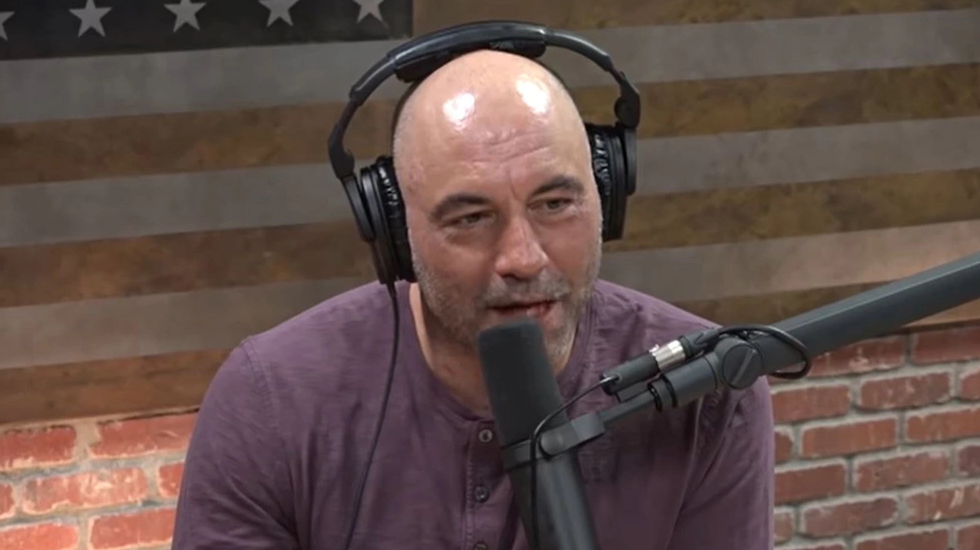 Despite his apology, several musicians, including Neil Young and Joni Mitchell, have said that they'll pull their music from Spotify if the platform continues carrying Rogan's podcast,  which has also been criticized for spreading COVID-19 vaccine misinformation. India.Arie has also announced that she, too, would remove her work from the streaming service because of Rogan's use of racial slurs. She posted a video compilation of the podcaster using racial slurs on his show, which spurred widespread outrage.
The Grammy Award-winning singer also explained in a video on Instagram that she doesn't want her work to generate money that Spotify will then use to pay Rogan. "He shouldn't even be uttering the word," she said. She acknowledged that words can be taken out of context on social media, but emphasized that he shouldn't have used the slur regardless.
While it hasn't cancelled the show, Spotify did remove more than 100 episodes of 'The Joe Rogan Experience' over the weekend.