Kanye West is making waves again with his latest fashion show, Yeezy Szn 10. The iconic rapper and fashion mogul recently held auditions in Downtown Los Angeles, where he scouted for models with shaved heads and an all-black attire.
The auditions drew a massive crowd, with hopefuls lining up as early as 7 AM just for a chance to be selected. Some even waited for a grueling 8 hours under the scorching sun just to show off their shaved heads and impress the judges.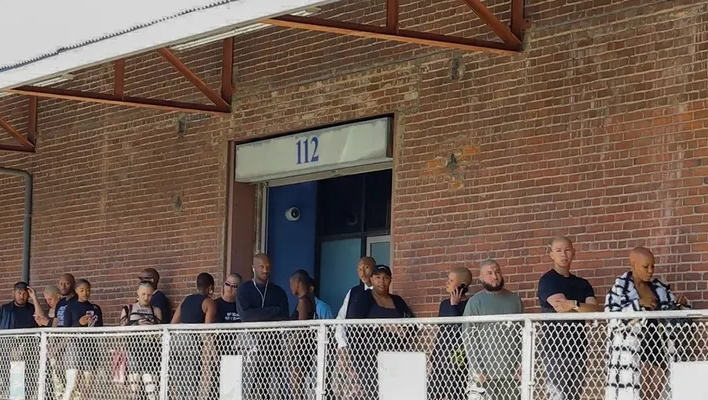 It's not the first time that Kanye has set such requirements for his models. In fact, his unique vision and unconventional approach have made Yeezy one of the most anticipated fashion shows every year.
After the auditions wrapped, the "Power" rapper was spotted wearing a special shirt given to him by a disabled person who had come in for the audition. It's clear that Kanye's influence extends beyond the fashion world, and he's always looking for ways to inspire and uplift people from all walks of life.
Kanye's dedication to his craft and his bold choices have made him a household name and a true icon in the industry. With Yeezy Szn 10, he's set to take the world by storm once again, showcasing his latest designs and pushing the boundaries of what's possible in fashion.
In conclusion, Kanye West is a true trailblazer in the world of fashion, and his latest auditions for Yeezy Szn 10 prove that he's not afraid to take risks and challenge the status quo. His ability to inspire and motivate people, regardless of their background, is what sets him apart from other fashion designers. We can't wait to see what he has in store for us at Yeezy Szn 10.