Lindsay Lohan has had a few 'mares in her time – and she's at it again!
In what appears to be a nice little meme on Instagram, LiLo posted a picture with Arabic writing – with a translation below that read: "YOU'RE BEAUTIFUL".
Naww how sweet, right? No.  The translation was wrong and the words actually mean something completely different. In fact it means "You're a Donkey".
Several of her followers have pointed out her mistake in the comments box, and she must have been pretty embarrassed as the image has been deleted since.
What an ass!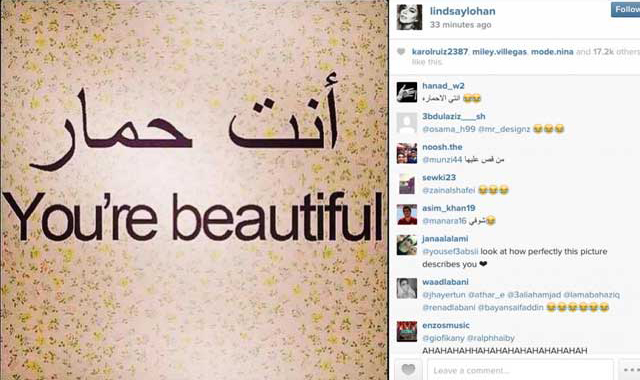 For more great stories, check out these links:
Rihanna is smokin' hot in bikini photos on Instagram
Lohan heats up London with new man