Rose McGowan has gained the support of Greek billionaire Alki David in her fraud lawsuit against lawyer Lisa Bloom and her mother, fellow lawyer Gloria Allred. The businessman's backing of the Hollywood actress comes after Bloom and Harvey Weinstein tried to trick the actress into revealing details about her memoir, 'Brave,' before its publication in 2018, and then use it to defame and discredit her.
Despite numerous attempts by a group of lawyers in L.A. known as Scam Inc. to have the lawsuit dismissed, Judge Otis Wright II agreed that McGowan's case has merit and can move forward.  The judge's decision came as Rudy Delarenta, the Special Legal Counsel to David's Switzerland-based media company, Anakando Group and his colleagues are investigating Scam Inc. and its insurance fraud.
The actress' lawsuit alleges that Weinstein raped her during the 1997 Sundance Film Festival. The lawsuit further alleges that Bloom and a network of her fellow lawyers, including David Boise, Allred and California State Governor Gavin Newsom and his wife, then conspired to ruin McGowan's career, whilst Bloom was representing the disgraced film producer.
During her current attempt to stop Bloom and her co-conspirators, McGowan has sent DMs to David to let him know that she relates to the years of injustice that he has also suffered as a result of the lawyers' misconduct. The entrepreneur has also had a motion for sanctions charged against Bloom, including coercion of witnesses and lying to the court on two occasions. The case was brought before the California State Appeals Court earlier this month.
Criminal charges were also filed earlier this month in Switzerland that further allege that Bloom, Allred and now disbarred-attorney Tom Girardi conspired to discredit and extort David.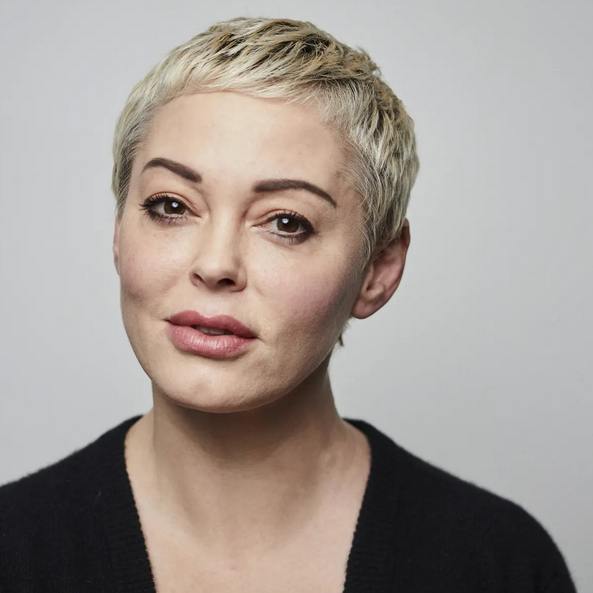 The charges against Bloom, Allred and their cohorts were filed following McGowan's notable role as one of the leading Hollywood actresses who petitioned that Weinsten be held responsible for his actions in the wake of the #MeToo movement. Since launching in 2017, following the New York Times investigation that revealed the former producer's long-standing sexual harassment of the actresses he worked with, the movement has allowed McGowan to publicly discuss her traumatic experiences with him.
The article revealed previously unreported details about how Weinstein and his representatives tried to smear McGowan, after she reportedly received a $100,000 settlement from him following their alleged encounter at the Sundance Film Festival. After the revelation, she became one of his first public accusers.
"What these people have done to my standing in the world has been systematic — it's been evil," McGowan said. "It's one of the worst cases of gaslighting I've ever heard, and it's starring me."
In the 2019 book 'She Said,' which recounts reporters Jodi Kantor and Megan Twohey's investigation into Weinstein for The New York Times, the duo wrote about how Bloom and Boies have emerged as ruthless advocates on behalf of the former producer. The writers included a damaging memo from Bloom to Weinstein from December 2016 that features a six-point plan for him to fight McGowan, and also repair his reputation.
McGowan was the first person Kantor interviewed off the record about Weinstein's actions. The writers note in their book that the executive knew the actress was writing 'Brave,' and felt sure she was going to expose him, which is why Bloom focused on undermining the performer.
As a result of the lawyers' actions, McGowan has said that "Bloom should be disbarred. So should David Boies."
But the actress still feels that she's blacklisted in Hollywood, even though it was Weinstein who instigated the blacklist against her. The last feature film that McGowan, who first garnered fame in the 1990s for appearing in such movies as 'Scream' and 'Jawbreaker,' starred in was the 2017 independent Canadian psychological thriller, 'The Sound.'