There have been a number of hilarious videos of people embarrassing either themselves or others on both Kiss Cam and Dance Cam during sporting events.
The concept of the 'Cams' is that a camera zooms in on people in the crowd and the image goes up on the big screen. The person then has to either dance or kiss the person next to you (or do some other similar act of lunacy).
Flex Cam is another concept that encourages the spectators to flex their muscles. One guy was more than up for the challenge of showing what he thought were pretty big arms, and during the act he turns around and taunts a woman sitting behind him.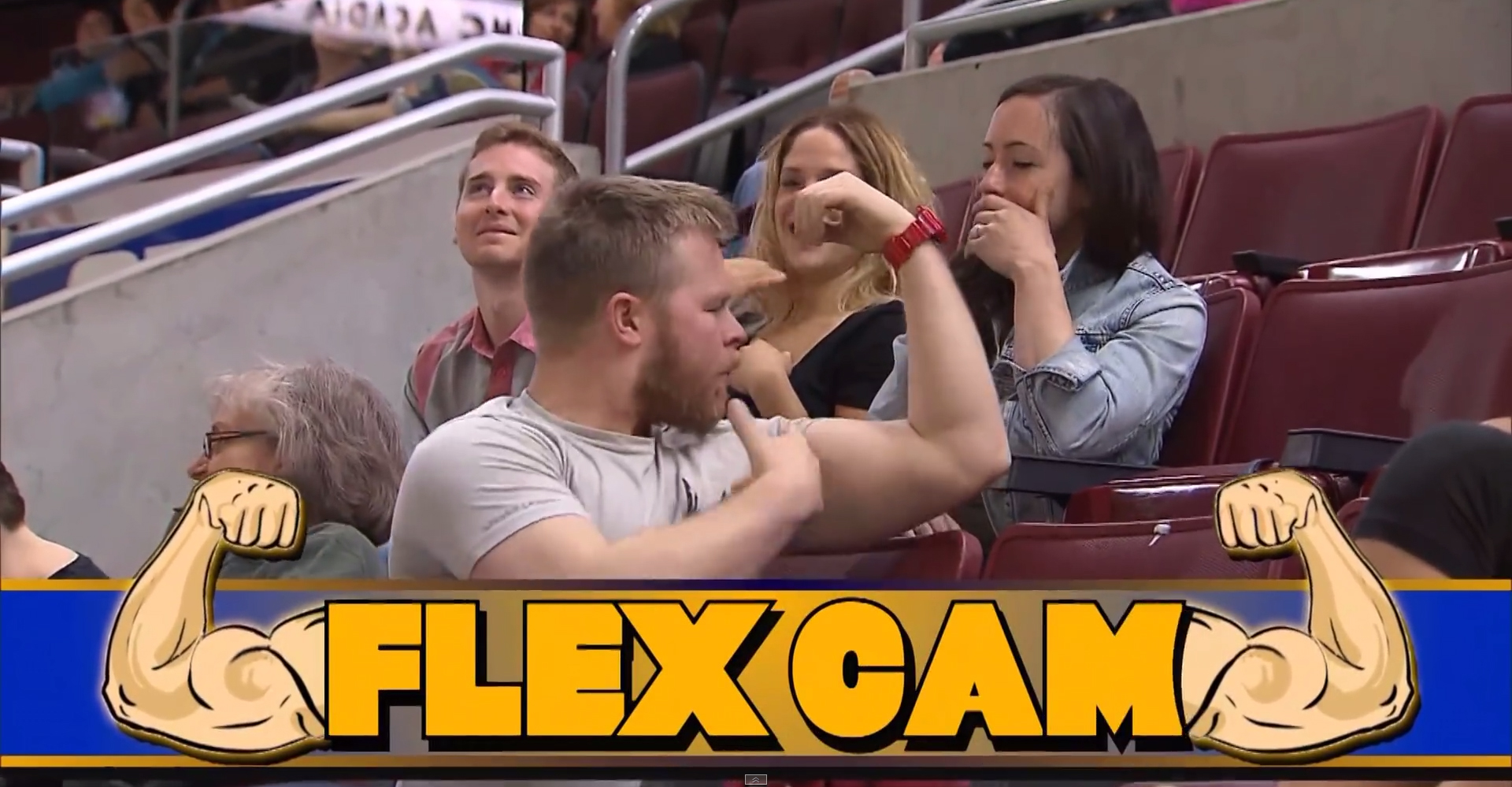 What happens next is absolutely priceless! As the man is clucking around, the woman takes off her jacket and shows off some absolutely humongous guns.
The guy doesn't notice for a few seconds, but when he turns around he immediately sits back down and hangs his head in shame.
Talk about looking like a tit.
Watch the video here. Meanwhile, if you want to to see other great videos go to BattleCam.com – where there are thousands of great clips to choose from.

For more stories, check out these links:
Have you got a vagina? Star Trek actress gets her claws into Bruce Jenner over sex change
Justin Bieber accused of shoving past security at high school prom
Get ready for the big rumble! Diddy wagers $250,000 that Mayweather will beat Pacuiao
White House turned blue! Supermodel stuns Obama with her lady garden