Singer-songwriter Grimes was spotted reading Karl Marx's 'Communist Manifesto' while wearing an ensemble seemingly inspired by cosplay last Friday, as she walked around Los Angeles.  The musician was seen reading from the highly-influential, but equally controversial, 1848 text, which outlines the arguments and platform of the Communist party, in her first public appearance since her breakup with Elon Musk, the Daily Mail is reporting.
The performer's outing is marked with irony, as her former partner is the multibillionaire founder, CEO and Chief Engineer of SpaceX. The goal of Marx's book is to create a socioeconomic order that's structured on the ideas of common ownership of the means of production and the absence of social classes, money and the state.
During her walk, Grimes wore a purple one-piece, sci-fi-inspired bodysuit, which she paired with hooded cloak that draped over her shoulders that covered her  white-and-purple hair. Her matched the outfit with a pair of high-top black boots that covered the bottom of her leggings.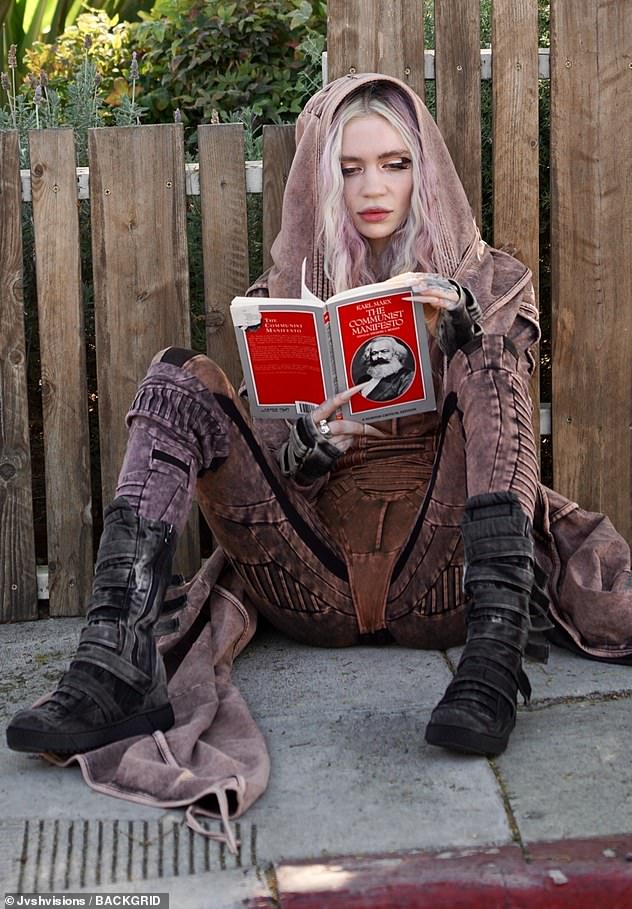 In response to the criticism she's been receiving since the photos of her walk leaked all over social media, the singer, whose birth name is Claire Elise Boucher, tweeted that she embarked on the outing in her quest to become a meme. She later clarified that she was aware of the outlandishness of the photos and she's not interested in over-analyzing her behavior and actions.
The musician later spoke about the reaction to the photos on her Instagram account. There, she noted that she was still living with Musk in the caption of one of her posts.
The performer also insisted that she she's not a communist, and that she didn't know how to articulate her current personal beliefs about the government.  She wrote: "My opinions on politics are difficult to describe because the political systems that inspire me the most have not yet been implemented." She added that if she remains the subject of worldwide attention, she would continue her bid to become a meme.
Grimes and Musk initially began their romance in 2018, when they met over Twitter after they both made puns regarding the thought experiment Roko's Basilisk, she previously shared. The pair briefly split several months after they met, but went on to reunite and spent much of 2019 together. The singer then announced that she was pregnant in January of last year, before she gave birth to a baby boy named X Æ A-12 in May.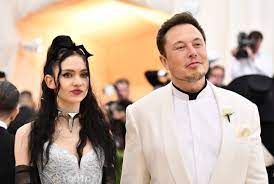 The musician and tech entrepreneur remained together for over a year before he confirmed that they ended their romantic relationship during an interview with Page Six last month. Musk cited professional obligations as the main reason why they broke up, although he also pointed out that he and Grimes were cohabiting and focusing on raising their young son.