What do you buy if you're the couple who already have everything (except good taste, that is)? How about a giant sprawling mansion that's located next door to the even-bigger giant sprawling mansion that you already own!
Yup, Kim Kardashian and Kanye West have reportedly splashed out $2.95m on buying the house next door to their $20million pad in Hidden Hills, California.
According to TMZ, the couple are planning to use the extra five acres of land to expand their existing home to include a recording studio so that Kanye can strut his stuff without having to disappear to Mexico or France when he's making an album.
There will also be a fully-equipped spa – so we presume that Kim can try to break the internet as many times as she likes by oiling up her substantial butt like she did for her naked shoot with Paper mag. In fact, let's hope it's a Happy Nude Year ..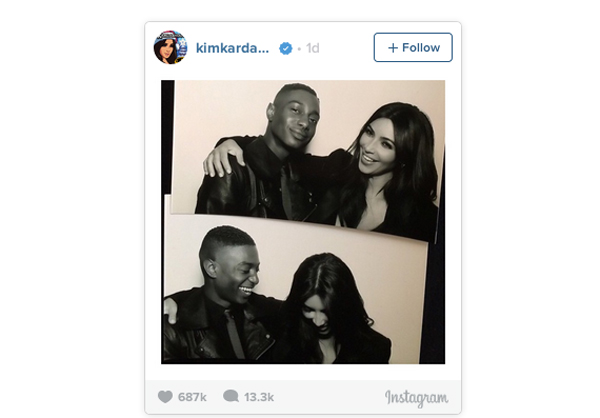 Meanwhile Kim's finally cracked a smile in a photo with a pal that she posted on Instagram, although she admits it's a rare occurrence.
Kim, 34, said:"See I do smile … even laugh on occasion. Not often though because it causes wrinkles."
Yeah right.
* You can keep up with celebrity news at FilmOn.com – where there are hundreds of great free live web TV channels to choose from. You can also watch TMZ Live (below).
You might also like to read:
Fan spends $150m to look like Kim Kardashian
The day Kim smiled on Instagram