Sex icon Kylie Jenner has squashed rumours she's had booby implants and even propositioned a fan to have a squeeze!
After posting an array of racy photos (sounds so unlike her), people lost their shit on social media and again questioned whether her nip nips were fake …
The busty babe clearly wanted to prove a point, firing back to one of her 17 million Twitter followers with, @KylieJenner: "Do u want to feel them to validate" The Ginger Clam would like to nominate herself to cup a feel of those puppies to check as well!
Sadly, she also added: "They will deflate soon, and that will be a sad day." SOON! Nonsense, there's got to years left in those bad boys.
Here's one of the snaps she uploaded to her Instagram account, which reached crazy heights on the clams boner-meter … you're welcome: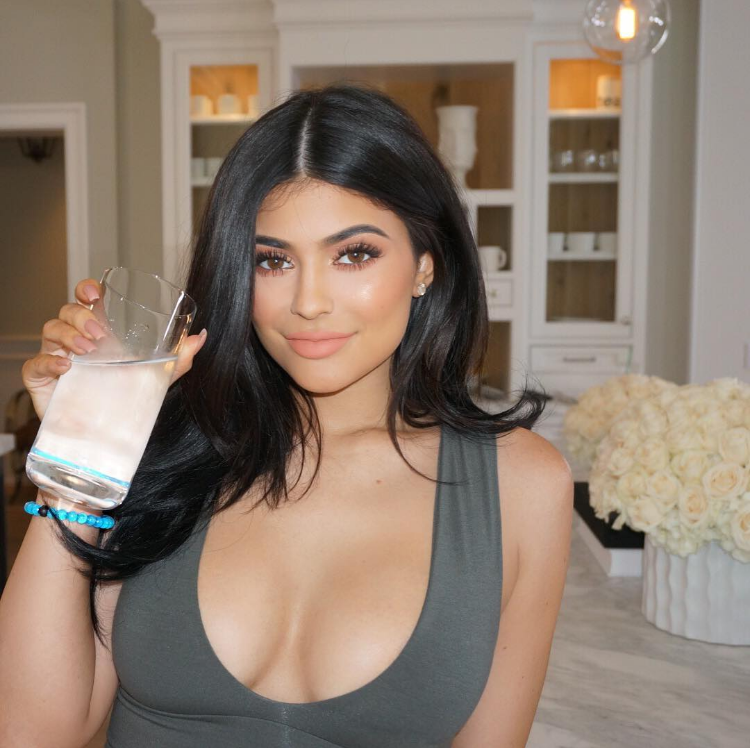 She's promoting some water company called LiveLokai in the pic … we don't know why the f*** it's so special but all of a sudden the Clam wants a shit load of it!
* For more entertainment news go to FilmOn.com, where there are hundreds of FREE TV channels to watch, like Hollywood Fast Lane (playing below). 
You might also like to read:
Brazilian beauty let down by bad boy Bolt's banger!
Justin Bieber's doctored dick pic is a social media scandal!
Kardashian's squash The Game's claims he's banged three of them!