Lady Gaga has been having fun on Instagram – posting photos of herself in a bra while riding in a car and also elsewhere in a variety of yoga poses.
But the image that seems to have grabbed the most attention is a grainy picture of the 29-year-old singer with David Furnish and a pal at a party.
The picture shows GaGa in a beaded mini dress with her arm around David – but some web users have claimed that if you look closely it appears that she's not wearing any underwear ("Muff alert!?" is the choice description that was posted in one comment online).
Meanwhile, Metro newspaper in the UK felt moved to tell its readers that Gaga seemingly gave fans 'a glimpse of  her private parts' after appearing to 'have left her knickers at home.'
We've closely inspected the photo and we're hoping it's just an unfortunate bit of shadow that's created an optical illusion. However, just in case the Clam Police are reading this we've censored the image in the interests of decency and fair play.
Besides, everybody knows that there's no enchiladas allowed on Instagram.
* Keep up with entertainment news at FilmOn.com, where there are hundreds of free TV channels to choose from.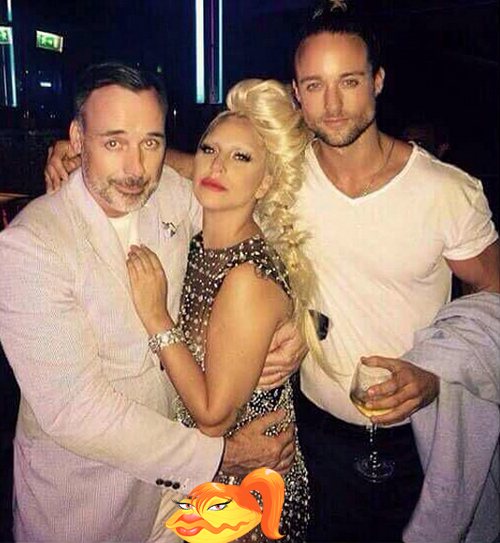 You might also like to read:
Mail Online: More about Gaga's bikini photos