They say that life can get pretty lonely on the road – but thankfully Lady Gaga has found some company in the form of a cute canine called Koji.
The 29-year-old singer posted photos of her new pet on Instagram while touring with Tony Bennett in Austin, Texas.
Gaga is known to be very keen on adorable doggies – and this little critter seems to have been given the full run of the VIP area backstage (below) and is also pictured getting on Gaga's plane.
Quite why the singer seems to be missing her bra is beyond us – but hey, Gaga, we love your crazy shit.
*You can keep up with celebrity news and entertainment at FilmOn.com, where there are hundreds of free live web TV channels to choose from.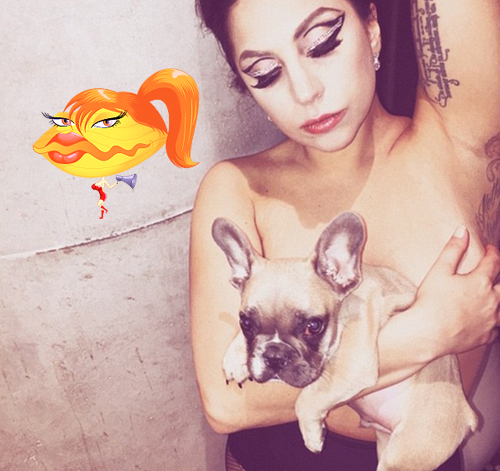 You might also like to read:
Mail Online: More about Gaga's pooch