A Michael Jackson impersonator recently defended himself against a man who attacked him with no clear motivation in Las Vegas. The Grammy Award-winning singer's imitator, Santana Jackson is now speaking out about the incident, which was recorded by a witness and uploaded to Twitter, where it has garnered 2.3 million views so far.
The confrontation occurred on Sin City's infamous Fremont Street, which is known for its abundance of street performers and casinos.  The incident began when the attacker unexpectedly hit Santana, a trained pro wrestler and MMA fighter who's also competing on the independent circuit.
In a post about the confrontation on his Instagram page, the musical impersonator explained that the incident began after his attacker "came out of nowhere and started hitting" him while he was performing. The entertainer's opponent threw a couple of punches and a kick at him.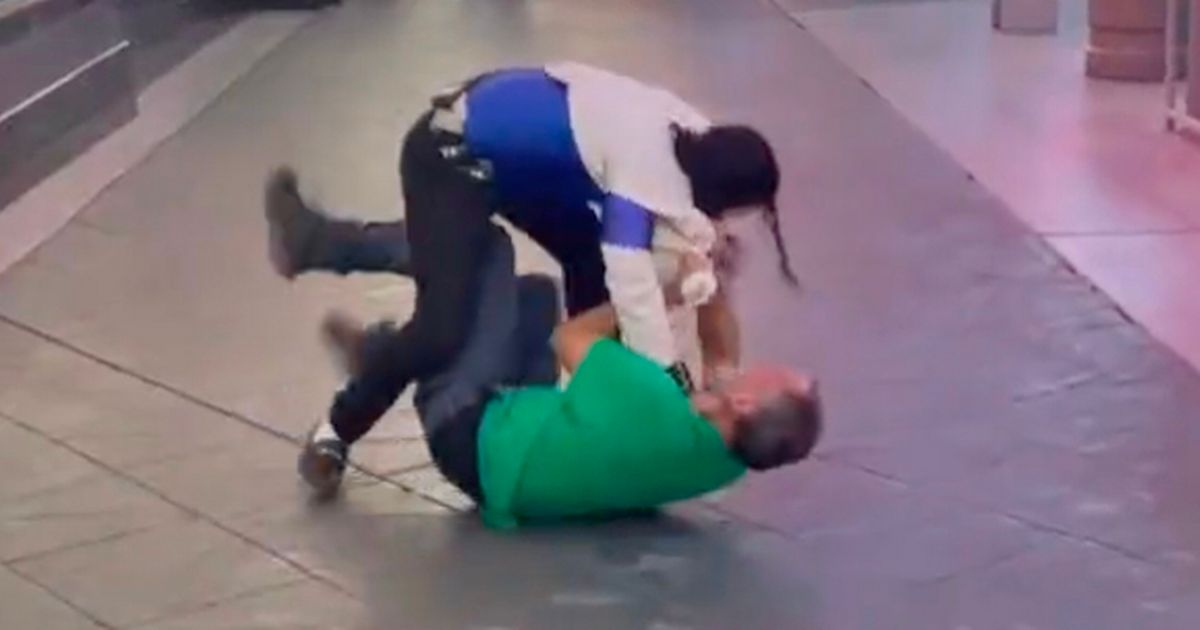 In response, Santana brought his attacker to the ground with an expertly timed kick of his own. The popular Michael Jackson tribute artist was able to keep his attacker down when he caught him in a headlock and began to squeeze him.
Santana added that he had to put his opponent down for his own good. However, despite the fact that he was able to subdue his attacker, the professional fighter didn't wan to hurt him any more than necessary.
After Santana put his opponent in the headlock, several of the fight's witnesses then stepped in to disentangle the two men. The police eventually showed up at the scene,  where they were also drawn into the fight. The man who attacked Santana, who performs as part of the 'MJ Live Show,' a Las Vegas-based tribute concert to the late pop star, was eventually arrested by the police after they broke up the confrontation.