Mike Tyson is in advanced talks to fight fellow boxer, Jake Paul in an exhibition fight in Las Vegas that would be worth almost $50 million. The reps for the two fighters are working on plans for a headline pay per view match that would be held later this year.
News of the pending headlining boxing match comes after the International Boxing Hall of Fame inductee was reportedly in talks to fight the YouTube star's brother, fellow social media personality, Logan Paul. That boxing match never came to fruition, however.
When asked last year if he would face either Paul brother in the ring, Tyson hinted he would, as the money would be too good for him to resist. He explained: "That is the fight for the money. Those are the money-making fights, those guys got 35 million people to watch.
"Yes. Hell, I would fight them. They would fight me. That would make a lot of money. Hundred million dollars, they do anything, they don't mind getting beat up for a hundred million dollars," Tyson added.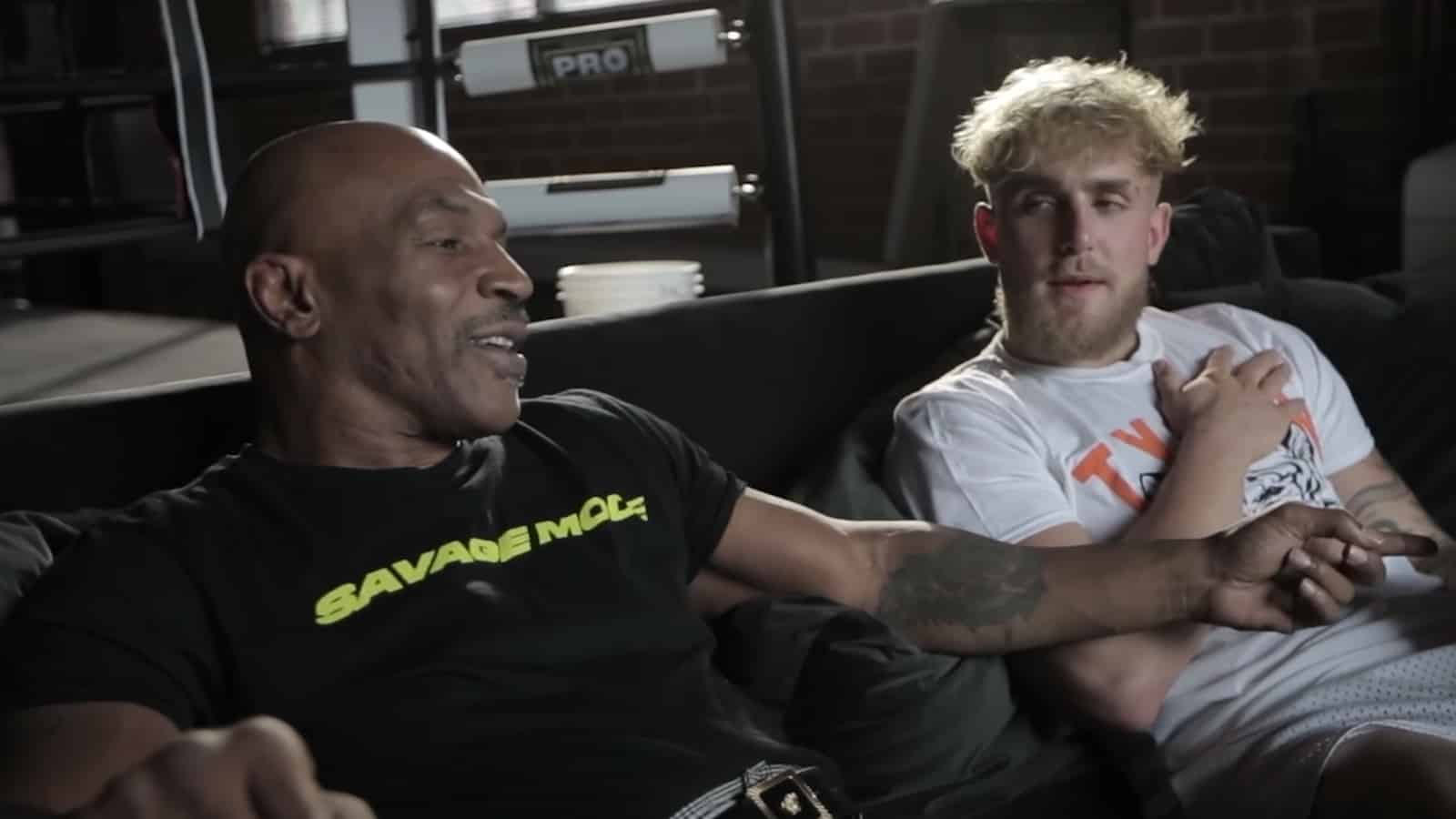 The current advanced talks between Tyson, Paul and their reps come after the two boxers made a verbal deal. But like all forms of sports business, they're now concentrating on making the deal legal through contracts and a money split. Tyson is interested in fighting someone with whom he can secure a profit share guarantee.
Paul is reportedly willing to accept his potential opponent's terms. The former actor-singer feels that stepping into the ring with the boxer who once called the baddest man on the planet can take his boxing career to the next level.
Paul and Tyson have been close since the content creator appeared on Iron Mike's podcast, 'Hot Boxin,' last year. The boxing legend even called the social media star the GOAT because he shares the same birthday – today, January 17 – as Muhammad Ali and Tyson's iconic boxing coach, Cus D'Amato. Paul turned 25 today, while Tyson is more than twice his age – he turned 55 last June.