Oh dear. The world's most popular boy band have just had a bucketload of shit poured over their heads on social media.
Not that we're in the business of gloating here at Ginger Clam, but the stink over One Direction's cancelled gig in Northern Ireland has proved to be just the latest steaming turd in a dungheap of headlines over the last 12 months.
1D were accused of showing a lack of respect for fans earlier this week after scrapping a live appearance in Belfast at the last minute due to Liam Payne going down with a mystery illness.
This prompted a storm of protest on Twitter, which included one commentator who said: "The other three should have done the concert without him. Hardly The Beatles doing without Lennon!"
The avalanche of criticism even included the following tweet from Eamonn Holmes (a chubby television-demigod in the UK): "I don't care who was sick in One Direction. Rest of them should have had the decency and maturity to appear on stage."
It rounds off a rotten year for Harry Styles and Co. The boys were left fuming back in November when they were asked awkward questions on the Today Show after Zayn Malik failed to fly to the US with the rest of the group, citing health reasons for joining them later.
Four months later Zayn quit the band – and recently the remaining members announced they are to take a break from live gigging next year.
Hasta la vista, boys.
* You can keep up with latest entertainment news at FilmOn.com, where there are hundreds of free TV channels.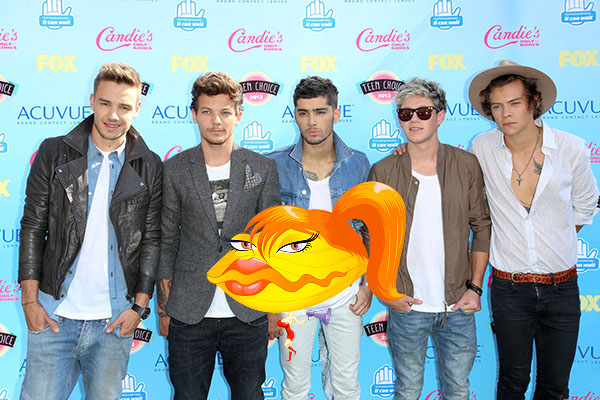 You might also like to read:
ITV: One Direction need a break, says Simon Cowell
Belfast Live: Why did Liam go sick?
Ginger Clam: Is this the beginning of the end for One Direction?