Chris Brown may have been branded one of the world's biggest douche bags for assaulting Rihanna in 2009 – but she says he'll always hold a special place in her heart.
RiRi has been opened up about her former relationship with Brown during an interview with the new issue of Vanity Fair, the cover of which she appears on posing next to a mint green taxi in Havana.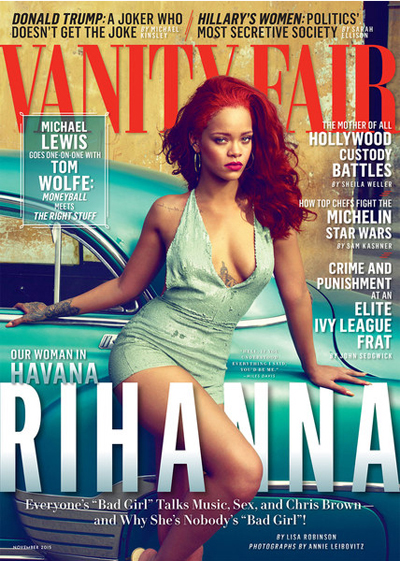 The 27-year-old bad girl tells the mag: "For me, and anyone who's been a victim of domestic abuse, nobody wants to even remember. Nobody even wants to admit. So talk about it and say it once … 200 times is like I have to be punished for it.
"I don't hate him. I will care about him until the day I die. We're not friends but it's not like we are enemies."
Ok Rihanna we get it. But we still think he's a douche-bag for beating the crap out you, although of course that's just an opinion!
* Keep up with showbiz news at FilmOn.com, where there are hundreds of free TV channels to choose from that you can watch via desktop, tablet or smartphone.
You may also like to read:
Rihanna drops a C-Bomb on Instagram
Chris Brown faces Australian visa battle