Steven Tyler loves Nat King Cole? That's what the colorful Steven told the crowd at the recent Race To Erase MS event at the Hyatt Regency.
The indefatigable Nancy Davis, who was diagnosed with multiple sclerosis (MS) in her 30s and told that her life would be in effect over, has thrived and started the program Center Without Walls, which is coming up with ground breaking research to treat and ultimately cure MS. Nancy, part of the famously philanthropic Davis family, hosts this annual star-studded event along with her elegant mother, Barbara Davis. Nancy's noted work has garnered international attention in the medical community.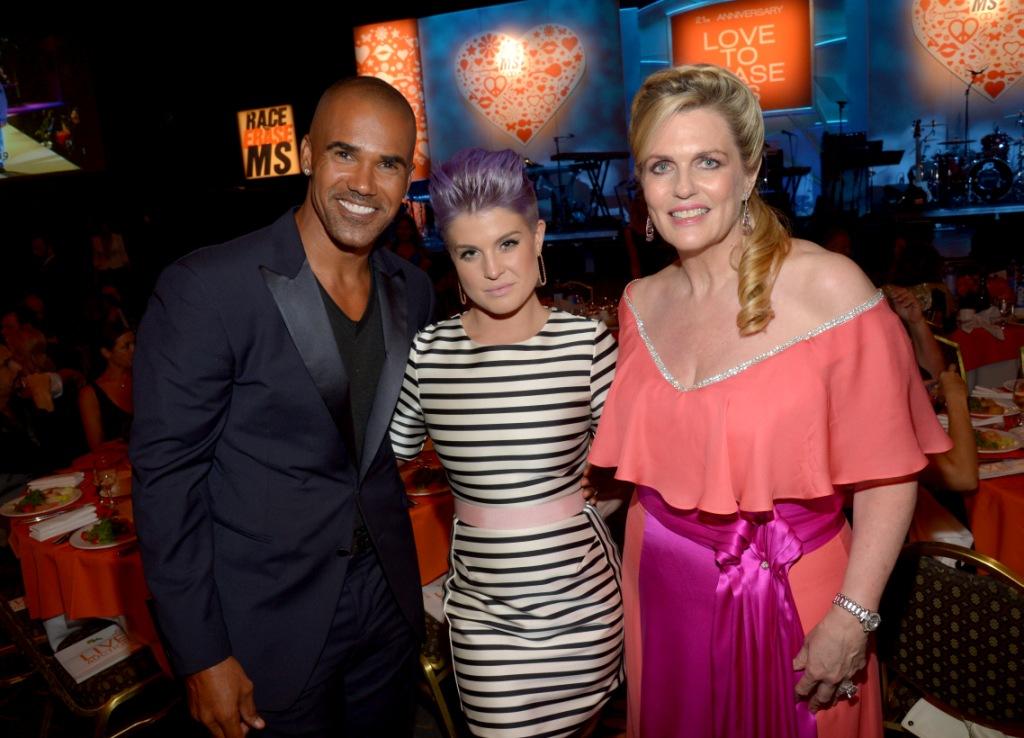 This electrifying event was filled with celebs, including the Dancing With The Stars cast, Carmen Electra, Jack and Kelly Osbourne, Eva LaRue, Howie Mandel (who also served as auctioneer) and many more. Nancy spoke movingly about her struggle and her resolve to not listen to the naysayers, find a cure and help those in need.
Among the highlights were the musical performances. Nancy always pulls in the crème de la crème of the music biz and this year Steven Tyler, CeeLo Green and Natalie Cole sang for the appreciative and rockin' crowd. CeeLo opened the show with his mega hit 'Forget You'. Natalie followed with 'Everlasting Love' and a medley from her latest CD, Natalie Cole en Espanol, which included 'Oye Como Va'.
Finally, the irrepressible Steven Tyler, introduced by his fellow American Idol judge Randy Jackson, belted out his set, including 'Walk This Way', 'Cryin" and 'Jaded'. Steven told the crowd that Nat King Cole was one of his major inspirations and that, "I probably wouldn't be up here without him." Then the pumped up Steven warbled his signature hit 'Dream On'.
The night ended with a tradition that has been going on for 21 years, as all the performers came on stage for 'Lean On Me'. The event raised over $1.75 million. Bravo Nancy for your take-no-prisoners attitude and your tireless work, and to all the Davises for their worthy charitable endeavors.
Watch non-stop celebrity gossip on Celebrity Buzz via FilmOn:
For more streaming TV and movies, visit FilmOn.
Follow TV Mix on Twitter: @tvmixusa
Contact TV Mix: editors@tvmix.com
Source: TVMix.com