Throw on another pot of coffee, America. We're just three days away from another historic day in our great nation's history: Super Bowl XLVIII
Every year, the Super Bowl draws millions of viewers to sofas, bar stools and living room floors to watch what is supposed to be a matchup between two of the greatest teams in the NFL. Prior to last year's big game between the Baltimore Ravens and San Francisco 49ers, the last four Super Bowls were the most watched programs on TV in all of American history. Whether you watch for the commercials or for the actual game, it's your patriotic duty to park your ass in front of a TV this Sunday. And what's more American than companies paying an estimated $4 million for a 30-second commercial time slot? Nothing.
But before you join the festivities, know that this year's Super Bowl is a very special one. The unofficially dubbed "Bud Bowl" features two great football teams who happen to hail from states blazing the trail to marijuana legalization.
You might also like: Best "Bud Bowl" Memes
So if you're going to watch Sunday's game, you better do it right. Here's how: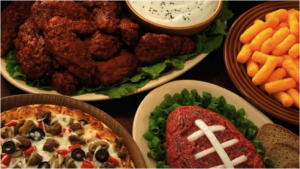 1. Plan your menu
This Sunday is the last weekend of football food, so you best go balls to the wall on buffalo wings and dips. But why not take it a step further and incorporate weed, the real winner of Super Bowl XLVIII? Cannabis bakeries have popped up all over Denver and cooking is making a comeback with weed-based recipes.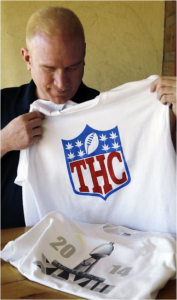 2. Get your gear
Seahawks and Broncos fans will obviously suit up in the appropriate colors and jersey. But what if you've got no skin in the game? Then head over to www.stonerbowl.org for football merchandise with a fun, Mary Jane twist.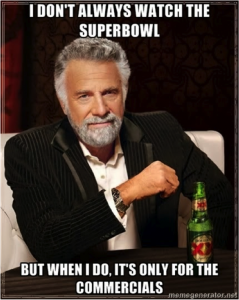 3. Shut up if you only watch it for the commercials.
You know that guy who quit smoking and goes around telling people how disgusting smoking is and rattles off the health dangers? You're him, but worse. "I only watch for the commercials" will make you runner up to the dude who clogs the toilet during halftime.
You might also like: 5 Reasons Why NFL Media Day has to go away
Watch ESPN's Football Today on FilmOn:

Follow TV Mix on Twitter: @tvmixusa
Contact TV Mix: editors@tvmix.com
SOURCE: TVMix.com