Sorry guys, but the "too sexy" cover of next month's Powerpuff Girls comic by IDW Publishing won't make it to print. After the controversial cover caused an Internet uprising, IDW and Cartoon Network are pulling the plug on the original artwork by Mimi Yoon.
Issue #6 broke away from the traditional Powerpuff Girls covers and was meant to be a collector's item in Yoon's signature style, which consists largely of exposed nipples and butt cleavage. As it turns out, people don't like it when you give boobies, makeup, and provocative facial expressions to preteen supergirls like Blossom, Buttercup, and Bubbles.
You might also like: Changing tastes? Tattooed performer Bonnie Rotten takes home AVN Female Performer of the Year
The cover featured the adorable trio in heavy eyeliner, thigh-high boots, and flirty, skin-tight dresses so short, Professor Utonium would have never let them leave the house looking like that.
Cartoon Network and IDW reacted appropriately. Both companies released statements confirming that the issue had been pulled and citing the negative response as the reason. The question is, why did Cartoon Network approach Yoon in the first place? Didn't they see Titanic? If you tell Leonardo DiCaprio to "Draw me like one of your French girls," he's going to draw you like one of his French girls.
You might also like: Beyond blood-and-boobs TV: Why pirate show Black Sails just might work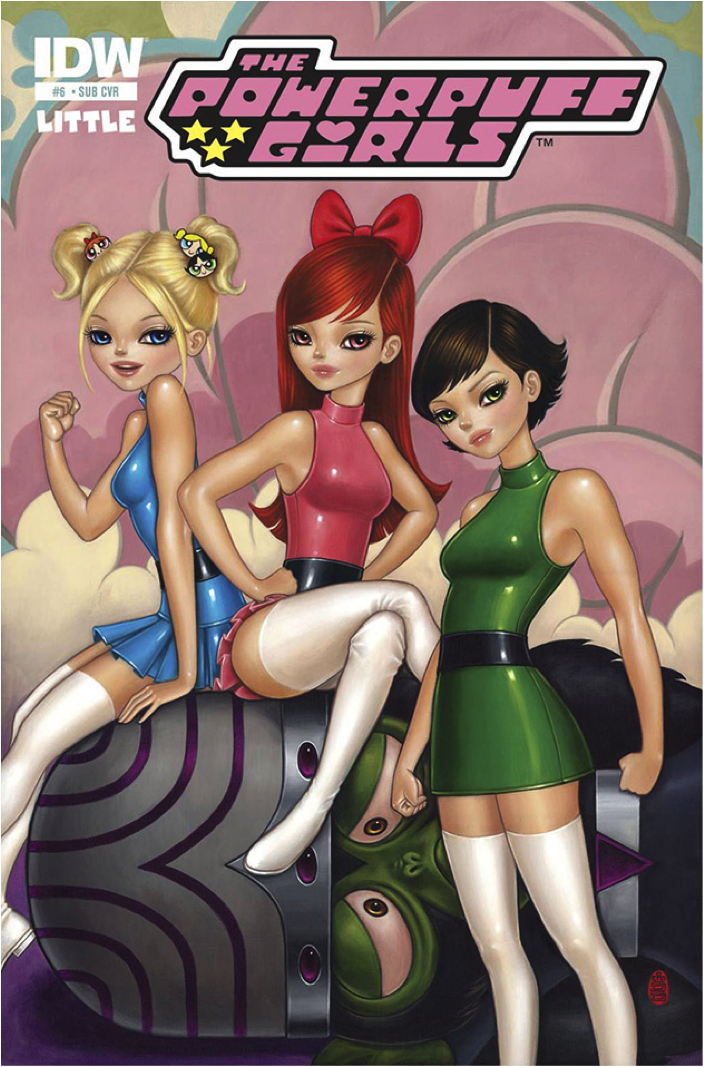 Cartoons are streaming on Emba Kids on FilmOn:

Follow TV Mix on Twitter: @tvmixusa
Contact TV Mix: editors@tvmix.com
SOURCE: TVMix.com