You gotta hand it to Kim Kardashian – the girl knows how to milk every occasion for publicity.
Check out the family photo below. After jetting into Phoenix at the weekend Kim and Kanye West decided to take their daughter North West on a trip to the zoo ahead of going to the Super Bowl.
Good to see that Kanye has his back to the camera (thanks Kim, we don't wanna look at his face). The image was posted on Kim's Instagram with the caption: "At the zoo with my boo and my baby boo."
We wonder if they got to see any strange looking creatures with a big ass? Hold on a minute!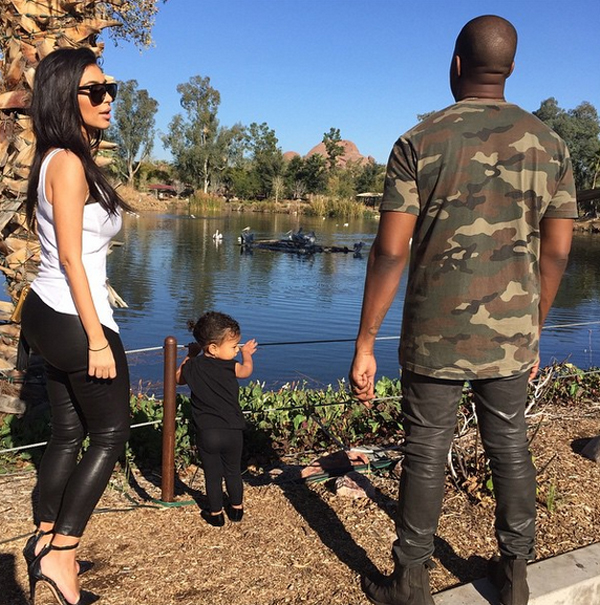 Meanwhile you may like to check out the following Kardashian stories:
Kardashian fan spends $150k to look like Kim
Daily Mirror: Kim's Super Bowl snap
If you like celebrity news you may also want to check out FilmOn.com, where there are hundreds of free live web TV channels to choose from, including FilmOn TV Live (below)