Curvaceous model, Blac Chyna has become the latest star to strip off, butt naked for PAPER magazine however she's gotta be the first pregnant one!
Looking as if she's about to pop at any moment, the busty beauty was shot only wearing a head band, necklace and a giant engagement ring from her fiance Rob Kardashian – Some people might find this controversial but she's got a serious set of balls, that's for sure!
The 28-year-old really is truly becoming part of the Kardashian clan, after following in the footsteps of Rob's sister, Kim who showed off her bazookas for PAPER, back in 2014 (warning graphic images).
In Blac's interview with the magazine, she also revealed how she couldn't wait to be a part of E!'s new reality show, 'Rob & Chyna' (working title) – whereas here at The Ginger Clam HQ, we could wait for all eternity.
She said: "I'm looking forward to showing my relationship with Rob, our day to day, our struggles and what we're dealing with, positive and negative. I hope when people think about Blac Chyna, they think of a mogul and entrepreneur, a mother and a badass b**ch." God help us all.
Here's the front cover, taken from Chyna's Instagram page, which is littered with naked snaps: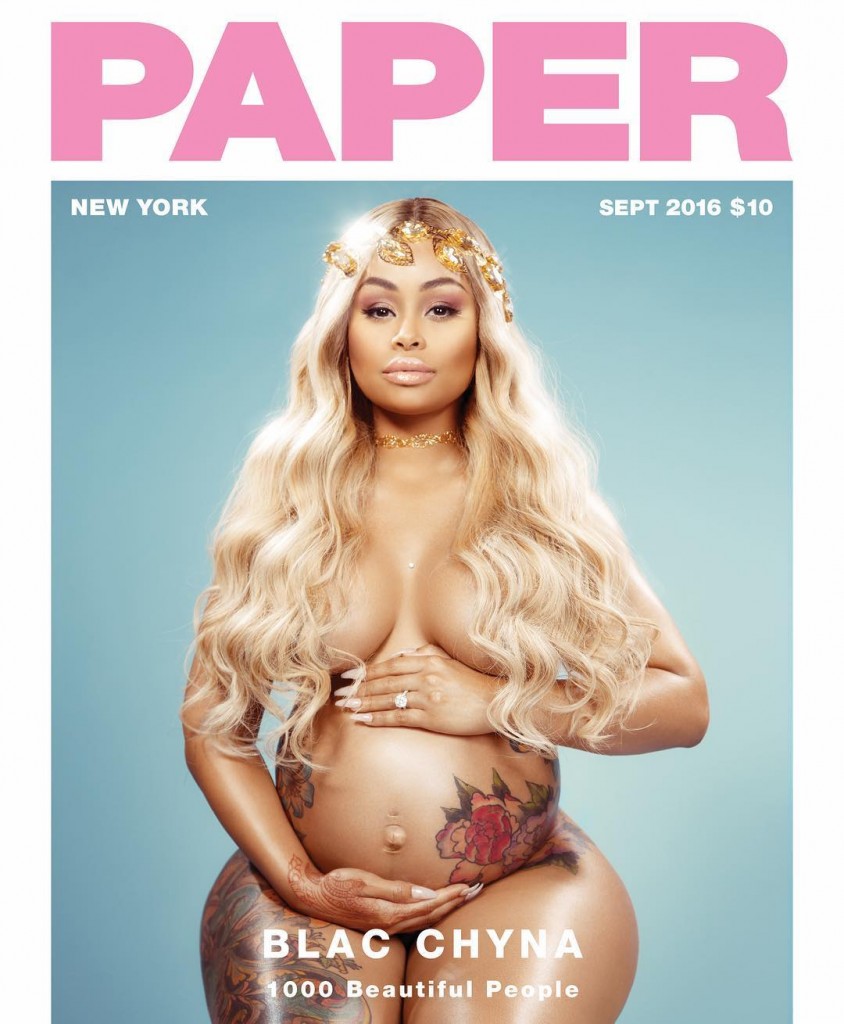 * For more entertainment news go to FilmOn.com, where there are hundreds of FREE TV channels to watch
You might also like to read:
Kylie Jenner wants us to feel her boobies!! 
Brazilian beauty let down by bad boy Bolt's banger!
Justin Bieber's doctored dick pic is a social media scandal!