The hunt for Brian Laundrie, is officially over, as his remains have been found on a Florida hiking trail. The FBI has confirmed the news, but added that determining his cause of death may be challenging. Authorities only recovered his skeletal remains, which were identified through dental records
The remains of Gabby Petito fiancé were found last Wednesday, October 20 at the Carlton Reserve in North Port, Florida. They have been given to a forensic anthropologist for examination.
The discovery of Laundrie's remains came only hours after some of his belongings, including clothing, a notebook and a backpack, were found during an initial search at the Myakkahatchee Creek Environmental Park. His parents, Chris and Roberta, made the discovery after they told police they believed he'd gone to the reserve. The Medical Examiner accompanied the Pasco County Sheriff's Office's Human Remains Detection Team and a K-9 to the location in order to conduct the search.
Crime experts say the notebook may provide details on the circumstances of Laundrie's disappearance and death. They also hope it will offer information on his involvement in Petito's murder. Laundrie's family doesn't know what's in the notebook, their attorney, Steven Bertolino, has revealed.
After the FBI's discovery, Bertolino made a public statement on Thursday, October 21, saying: "Chris and Roberta Laundrie have been informed that the remains found yesterday in the reserve are indeed Brian's. We have no further comment at this time and we ask that you respect the Laundries' privacy at this time."
The discovery of Laundrie's remains comes about a month after authorities found Petito's body in Wyoming's Grand Teton National Park. The Teton County Coroner conducted an autopsy and ruled her death a homicide. Authorities stated that she was strangled to death.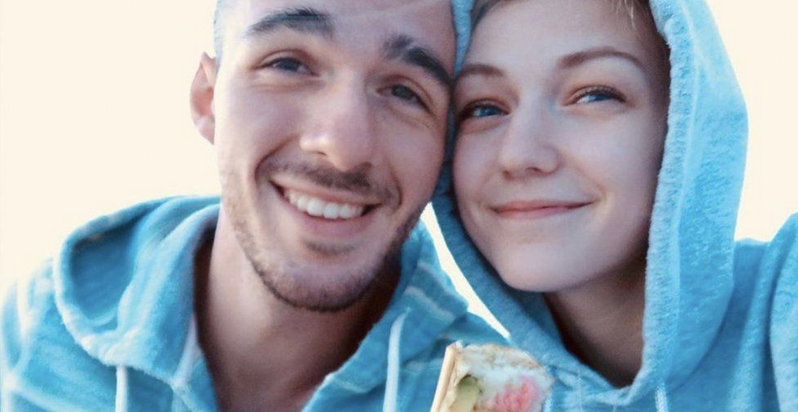 The case garnered national attention after he returned to his Florida home without Petito on September 1, despite the fact they had taken a cross-country trip together, which they documented on social media.
While visit Utah during the trip, the couple was involved in an alleged domestic disturbance. They also had a public fight in Wyoming that became so bad they were removed from a restaurant.
Following his fiancée's subsequent disappearance and death, Laundrie went on the run. He eluded the FBI during a nationwide manhunt.
Petito's parents said the last time they heard from her was on August 25, and they subsequently reported her missing on Sept. 11. Laundrie was named a person of interest four days later, but he refused to cooperate with authorities. He was never charged in Petito's death.Laundrie's family later reported him missing on September 17, as they hadn't seen him in days. His parents have been cooperating with the FBI, in relation to his disappearance, since the day they reported him missing, Bertolino said.

The lawyer also said he spoke with Laundrie on September 12 and 13. However, the details of those conversations are privileged information, and cannot be publicly shared.
After Laundrie disappeared, Petito's family asked him to turn himself in during a news conference in her home state of New York. During that time, the FBI also visited Laundrie's parents home to collect some of his items for DNA matching during their search for him.