The Clam's boner-meter has reached an all time high!
American beauty Emily Ratajkowski has stunned social media after stripping down for a photo-shoot with Harper's BAZAAR – the lucky f***ers.
The blurred lines babe, who became famous for showing her whoppers in the Robin Thicke song, has reportedly defended naked selfies – we love you Emily.
As well as getting her kit off she was also interviewed in the latest issue of Harper's BAZAAR by American journalist Naomi Wolf, where she fought back at Piers Morgan for slamming Kim Kardashian's nude selfie (which one?!).
Ratajkowski said: "There was this uproar, especially from Piers Morgan, who wrote this whole thing about 'she's a mother, she's 35, it's ridiculous… She's too old and she's a mother, and we've given her enough attention, like she needs to stop doing this.'
"That made me really angry. She [Kim] wrote a few tweets responding to all the hate she was getting from this post, and then Piers said Kanye [West] had written those tweets, which also infuriated me to no end.
"A selfie is a sort of interesting way to reclaim the gaze, right? You're looking at yourself and taking a photo while looking at everyone. But also who cares? Kim's allowed to do what she wants."
In response to this, the stunning model linked up with Kim and together they posted a raunchy snap raising their middle fingers, which we like to think was for Piers and all the other haters!
If that wasn't enough, the smoking hot babe uploaded this teaser pic from the photo-shoot, to her Instagram page (where you can also see her riding a horse … naked):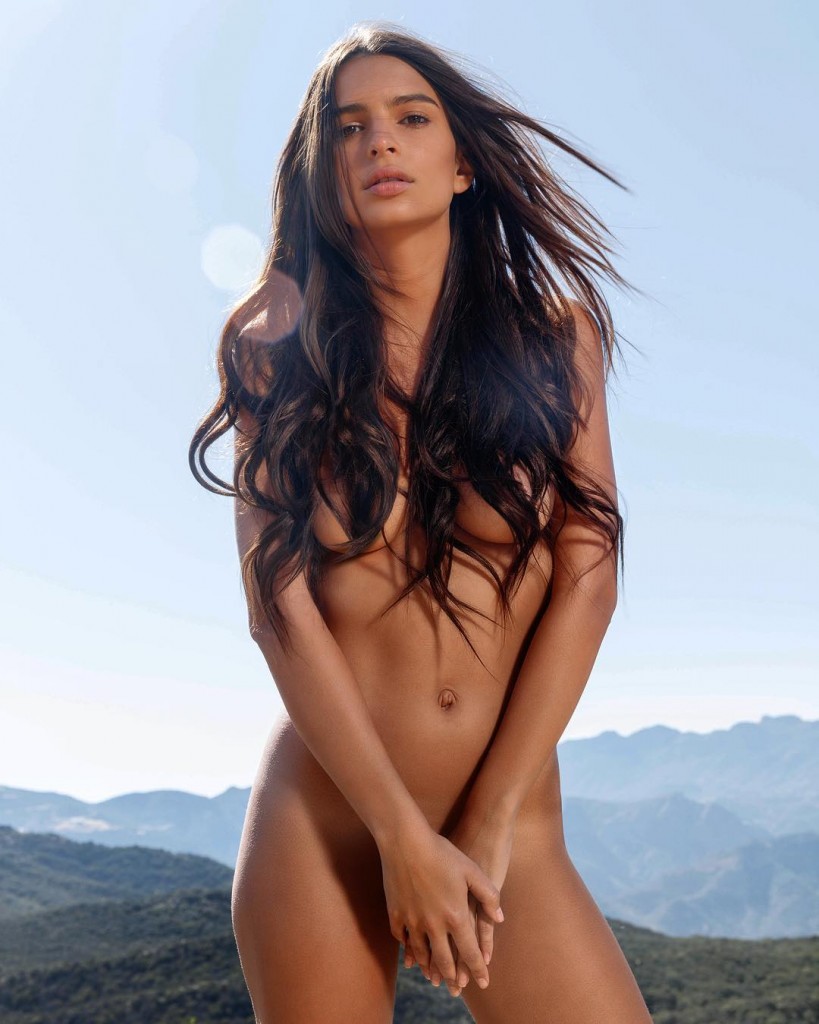 You're welcome.
* For great news and entertainment go to FilmOn.com, where there are hundreds of free TV channels.
You might also like to read:
Topless duo Kim Kardashian and Emily Ratajkowski send Twitter into meltdown

Ray J may sue Kanye West over naked waxwork video
 Ruby Rose gets a shiner from Keanu Reeves on set