Gene Simmons thinks Kanye West needs to move on from his former marriage to Kim Kardashian, and leave her and her new boyfriend, Pete Davidson alone.  The bassist and co-lead singer of Kiss said that if the rapper doesn't man up on his own, a bitch slap to the face should do the trick.
Simmons shared on Thursday while he was at Kings Road Cafe his thoughts about West's behavior since Kardashian filed for divorce from him last year, which includes repeated online attacks he's aimed at her and Davidson. The rocker added that the rapper needs to get a hobby other than obsessing over his estranged wife and her new beau.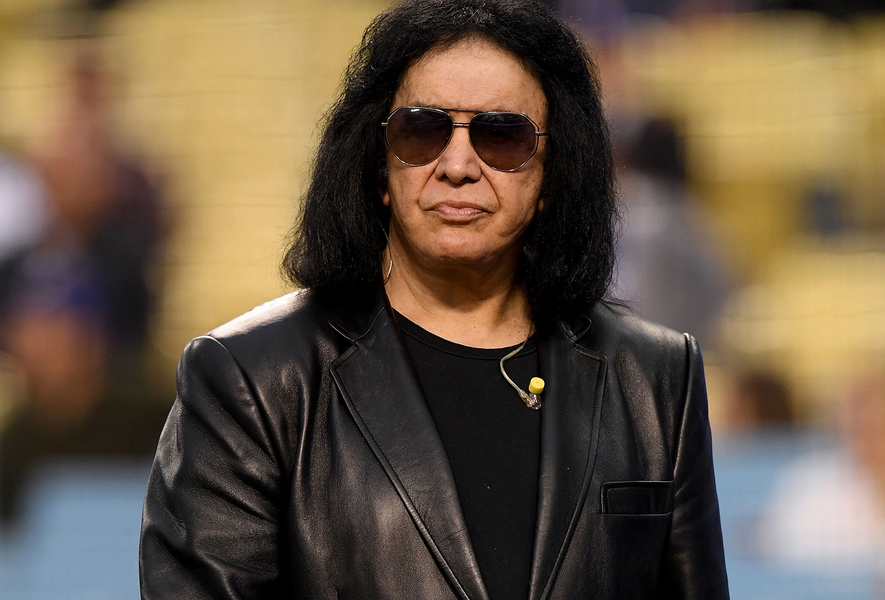 Further speaking about the trio, Simmons added that he finds it childish that West spent time in Miami on Thursday with a new woman, social media influencer-model Chaney Jones, who looks like Kardashian. The Kiss frontman also noted that the rapper's recent behavior, including spending time with Jones while proclaiming on-and-off that he doesn't want to divorce his estranged wife, might mean that there may be something wrong with his fellow musician; West has even admitted as much in the past.
Simmons concluded by saying that West isn't a bad person, but he needs to let Kardashian live her life, and think about how his behavior is affecting their four children. Besides spending time with Jones in Miami, another notable action the rapper took earlier this week was attacking Davidson in his new 'Easy' music video.

In the video, which was released on Wednesday and is a duet with The Game, West is seen burying an animated version of  the 'Saturday Night Live' star alive. The track also features the verse, "God saved me from the crash, just so I can beat Pete Davidson's ass." The video debuted on the same day a judge declared that Kardashian and West are now both legally single.